Chocolate Sheet Cake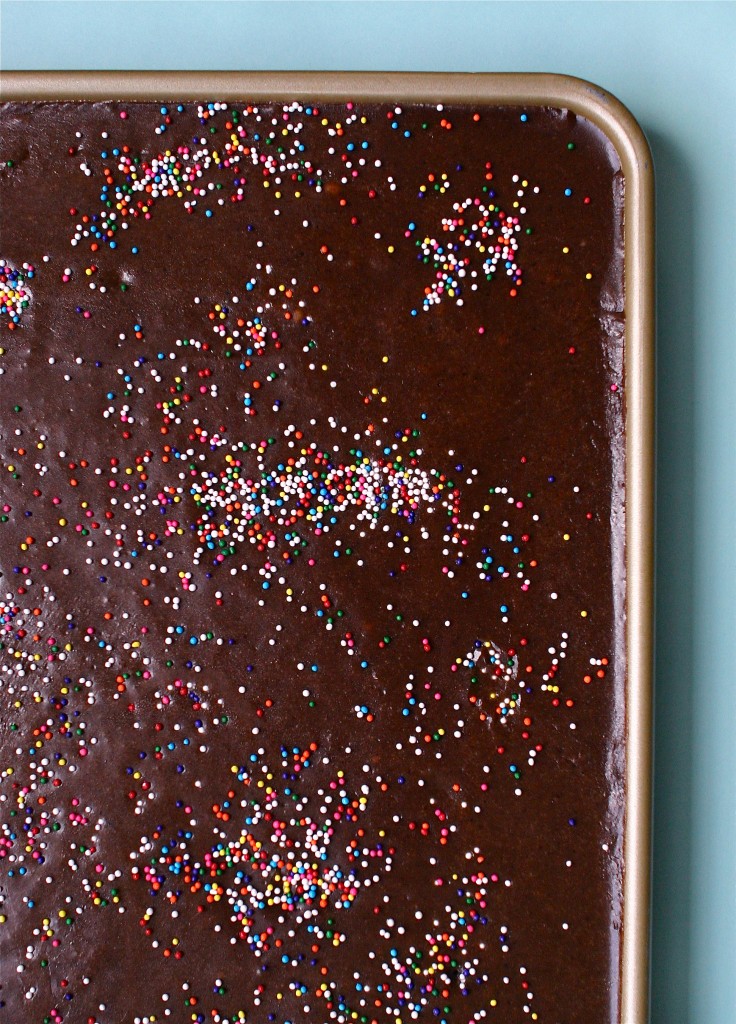 This sheet cake is so unbelievably easy to make and if your kids (or you) like chocolate it's a definite keeper.  This cake recipe is an old school one and has been known by many as "Texas Sheet Cake" but I came across it on The Pioneer Woman's blog as "The Best Sheet Cake Ever."  Whatever the name is, it's delicious and totally reminds me of being a kid.
INGREDIENTS
CAKE
2 cups flour
2 cups sugar
1/4 tsp salt
4 heaping tbsp Cocoa powder
2 sticks salted butter (if you only have unsalted, add 1/4 tsp salt per stick)
1 cup boiling water
1/2 cup buttermilk
2 eggs, beaten
1 tsp baking soda
1 tsp vanilla
FROSTING
1 3/4 stick salted butter
4 heaping tbsp Cocoa powder
6 tbsp milk
1 tsp vanilla
1 lb (minus 1/2 cup) powdered sugar
HOW TO MAKE IT
CAKE
Get out an 18″x13″ sheet pan – this is what you'll bake and serve the cake in – and preheat oven to 350F
In a mixing bowl, combine the flour, sugar and salt
In a small saucepan, melt the butter then add the cocoa and stir well
Add boiling water to saucepan and allow the mixture to boil for 30 seconds
Turn off the heat and pour the chocolate mixture over the flour mixture and stir a bit to cool everything down
In a measuring cup, whisk together the beaten eggs, buttermilk, vanilla and baking soda
Pour the buttermilk mixture into the chocolate flour mixture and stir everything until it's all just combined and no lumps remain
Bake at 350F for 20 minutes
FROSTING
While the cake is baking, prepare the frosting because you'll need to pour it over the cake while it's hot
Melt the butter in a saucepan (same one you used before) and add in the cocoa – stir to combine and turn off the heat
Off the heat, add in the milk, vanilla and powdered sugar and whisk it until you've removed most of the lumps (if you want to sift the powdered sugar first, that will help lessen the lumps)
PUTTING IT ALL TOGETHER…
Once the cake is done baking, pour the frosting all over the cake and use a flat spatula to evenly distribute it all over the cake
If you want to add some sprinkles, do so quickly because the frosting sets pretty quickly – yum!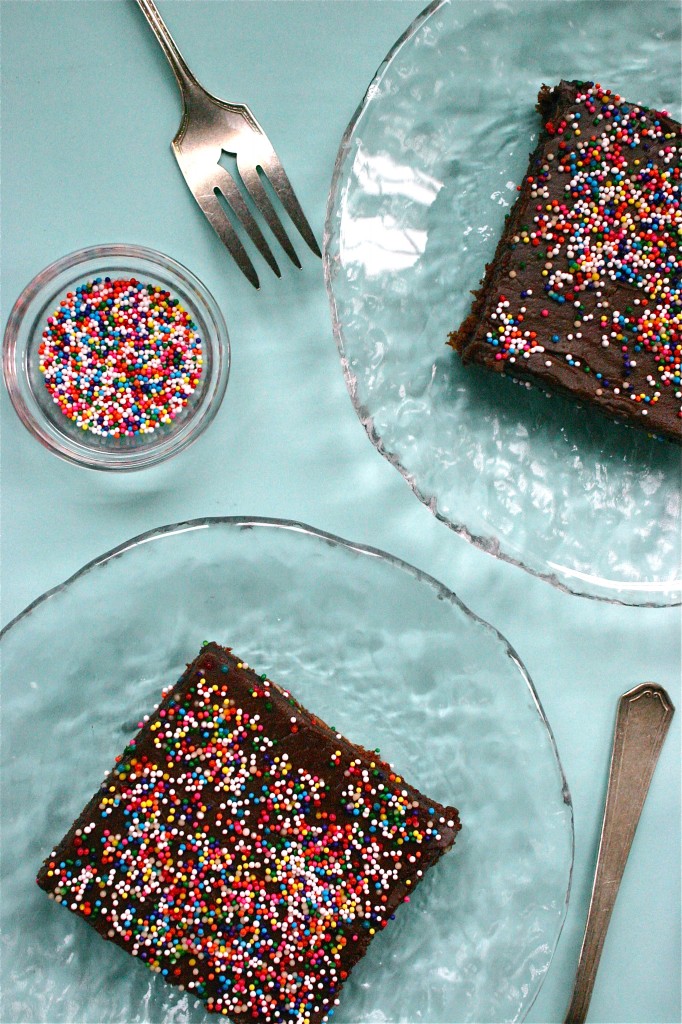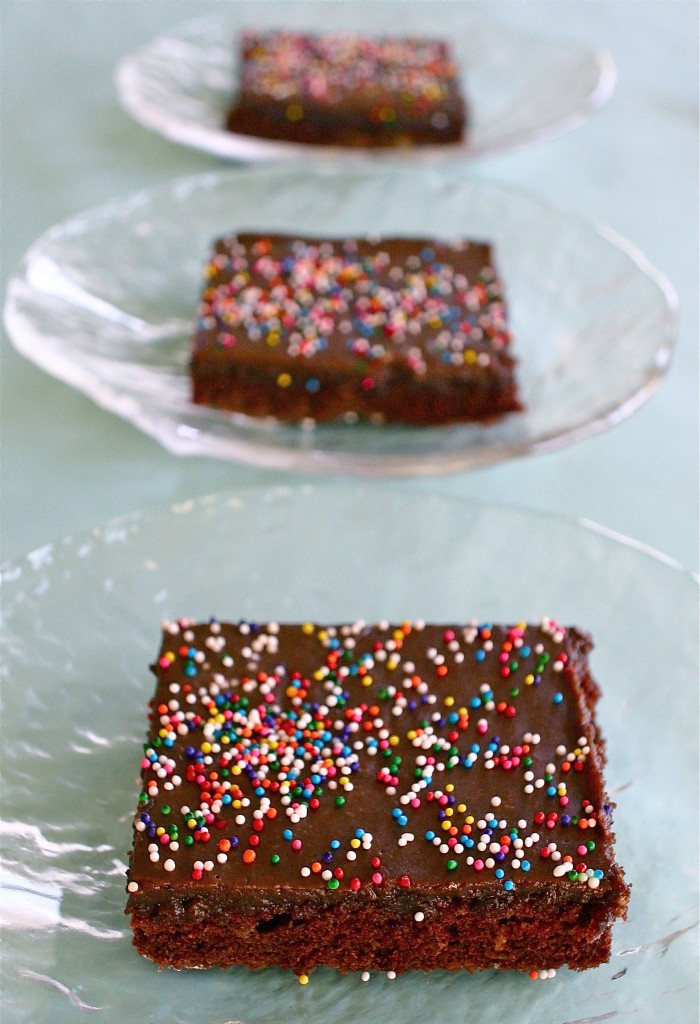 Source: Recipe adapted from The Pioneer Woman