Green Smoothie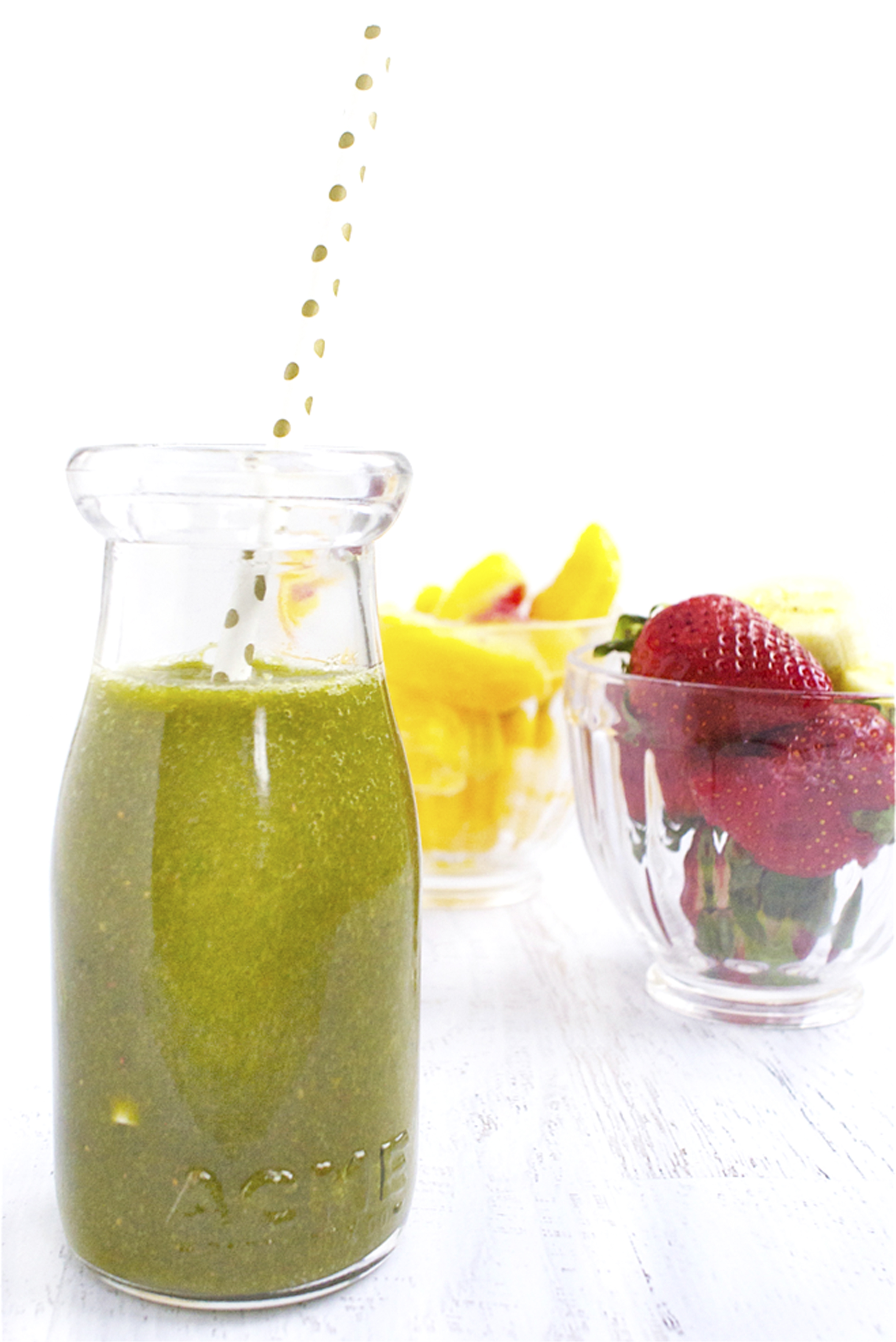 Since summer is officially around the corner, it's time to ramp up clean, healthy eating. This Green Smoothie is a copycat of the Odwalla Original Superfood Smoothie, which looks a little unappetizing but literally tastes like a fruit roll-up. This smoothie is packed with fruits and everyone's favorite superfood: kale. I used frozen fruit to make this because I like the consistency of using frozen fruit in smoothies and because the fruit used is not in its prime right now. But when mango, peaches and strawberries are in season definitely use fresh!
This smoothie is a great way to start your day and if your kids can get over the fact that it's green they will love it, too!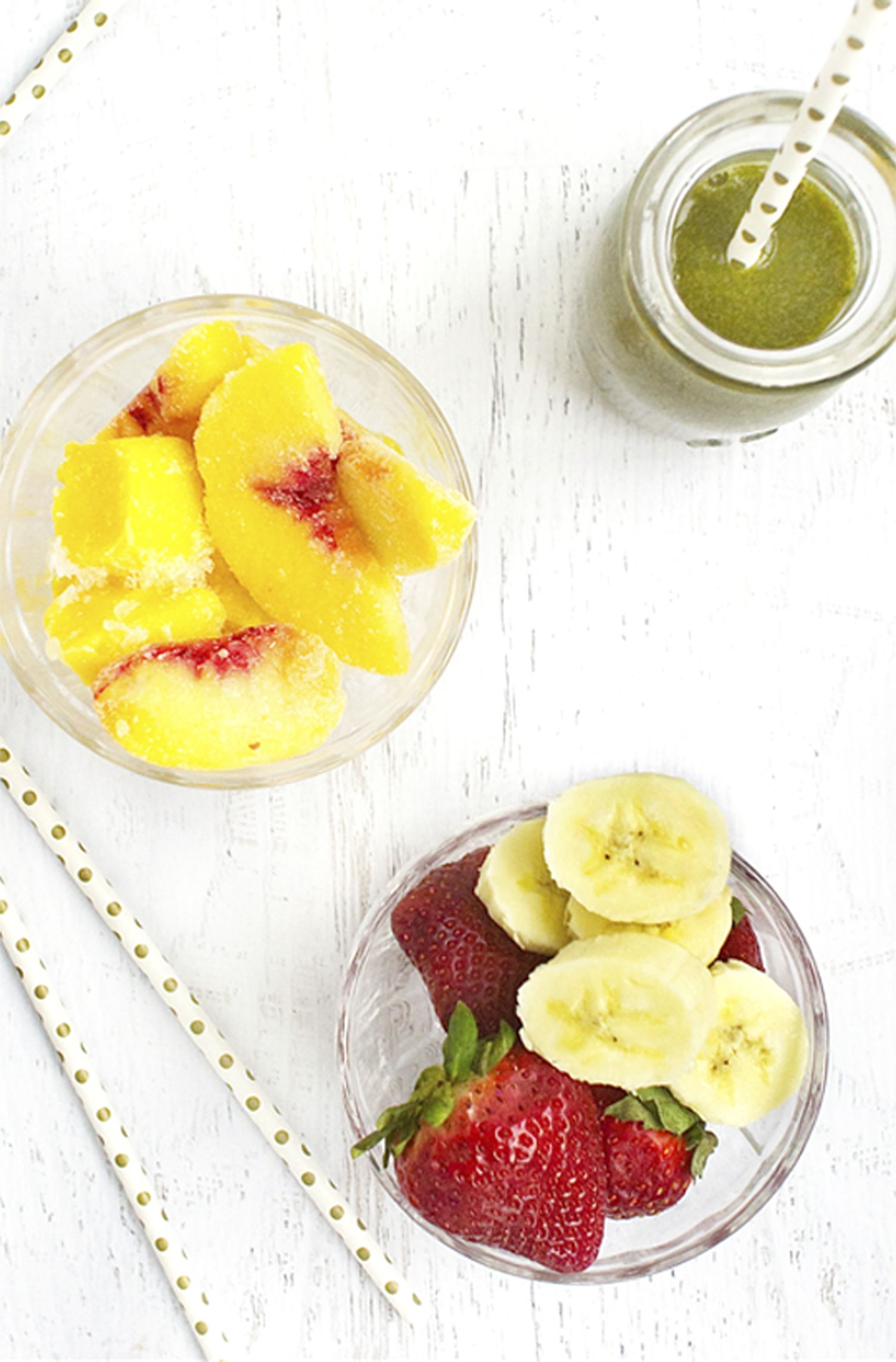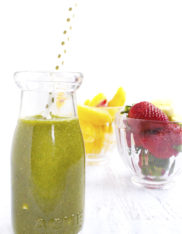 Green Smoothie
Ingredients:
1/2 - 3/4 cup unsweetened apple juice (I used my kids' Honest juice box)
1/2 cup frozen peaches
1/ cup frozen mango
3-4 frozen strawberries
1/2 banana
1/2 cup kale
Directions:
Add all of the ingredients to a blender and blend until smooth.
Recipe adapted from Odwalla