Sprinkle Cookies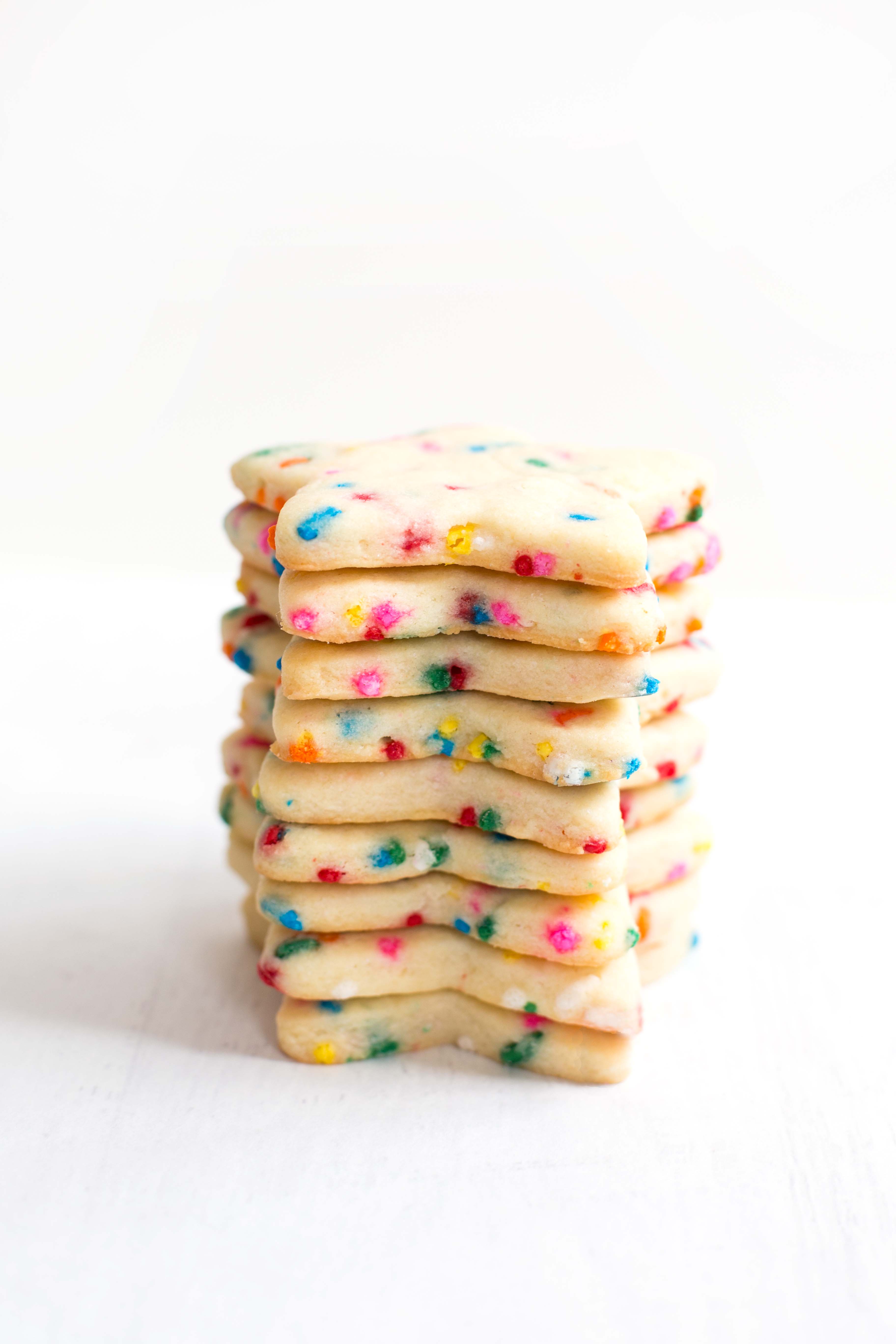 If you're looking for a cookie that's going to put a smile on everyone's face – this is it. These Sprinkle Cookies are happy cookies and they're perfect for your summertime BBQ. If you're looking for a fun and easy treat for the 4th of July, they can be made patriotic with red, white and blue sprinkles or just keep them fun and rainbow colored and they'll remind everyone of fireworks. You really can't go wrong with these Sprinkle Cookies.
The recipe for these cookies comes from my sister-in-law Colby's Nana – so, right there, you know it's going to be good when the recipe comes from a Nana's recipe archives. They're buttery, sweet and perfectly soft. And did I mention they're fun looking? Because I can't get over how cute they are.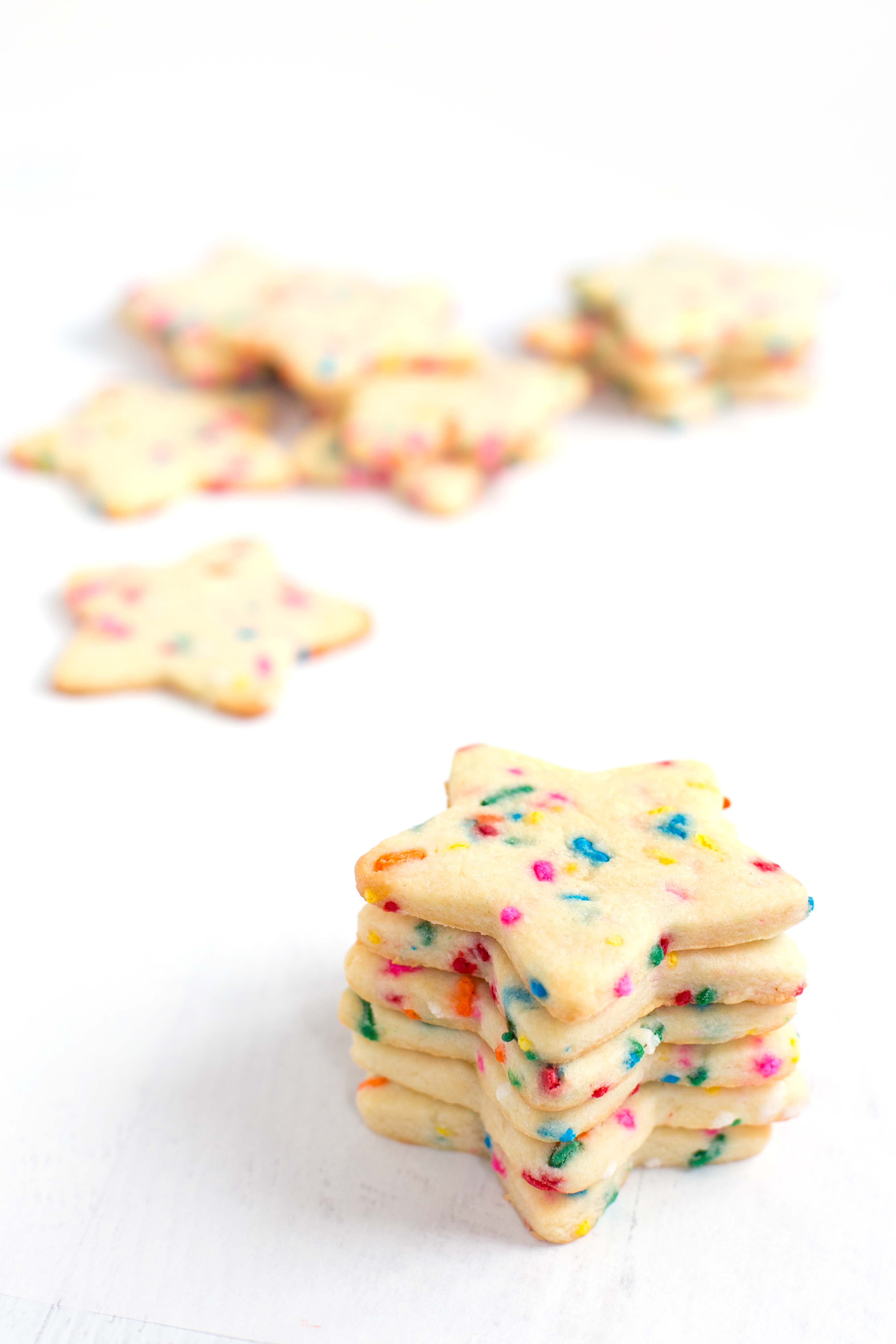 Sprinkle Cookies
Ingredients:
1 cup (2 sticks) unsalted butter, room temperature
1 - 8 oz. package of cream cheese, softened
2 cups sugar
1 egg
1 tsp of vanilla
3 1/2 cups all-purpose flour
1 tsp baking powder
1/4 tsp salt
1/2 cup sprinkles
Directions:
Preheat oven to 375°F. Prepare baking sheets lined with parchment paper and set aside.
In a large bowl, sift together the flour, baking powder and salt - set aside.
Beat together the butter and cream cheese with an electric mixer (if using a stand mixer, use the paddle attachment) on medium-high speed for approximately 30 seconds or until softened.
Add the sugar and beat on medium-high for an additional 2-3 minutes until light and fluffy. Scrape down the sides as needed.
Add the egg and vanilla and mix together until well combined.
Slowly add in the dry ingredients with the mixer or low until everything is well combined.
Fold in the sprinkles.
Divide the dough in half and wrap each ball of dough in plastic wrap. Chill the dough for 3-24 hours, or until it's firm and easy to handle.
On a lightly floured surface, roll out the dough to 1/4" thickness and use a 2 1/2" - 3 1/2" star shaped cookie cutter to cut out the stars. Place the stars about 2" apart on the prepped baking sheets and bake for 8-10 minutes, or until the edges are firm and the bottoms are very lightly browned.
Once baked, transfer the cookies to a wire rack to cool completely.
Recipe slightly adapted from Nana Hooper's May Day Cookies.