Black Bean Burgers
After a brief end-of-summer hiatus, we're back in business!  These burgers are ridiculously good.  They're loaded with great flavor and chock full of protein and veggies.  You can top them with any kind of cheese and they're good (pepper jack is especially complementing). Plus, you can make them ahead and freeze them for a super-quick weeknight meal.  

INGREDIENTS
2 cups panko
6 tbsp. plus 4 tsp olive oil, divided
4 (15 oz.) cans black beans, drained and rinsed, divided
4 large eggs
2 tsp ground cumin
1 tsp salt
1/2 tsp cayenne pepper
2 red bell peppers, stemmed, seeded and finely diced
1 cup corn (either fresh, frozen or canned will work)
1/2 cup fresh cilantro, minced
2 shallots, minced
*Recipe yields approximately 14 burgers (this recipe can easily be halved, but I suggest making the whole recipe and freezing them for the future)
HOW TO MAKE IT
Place a medium skillet over medium-high heat
Combine the panko with 4 tsp of the olive oil and mix with a fork to blend
Add the mixture to the skillet and toast the panko, stirring frequently, until light golden brown – remove from the heat and let cool to room temperature
Place 5 cups of the beans in a large bowl and mash with a potato masher or a fork until mostly smooth
In a separate bowl, combine the eggs, 2 tbsp of the oil, cumin, salt and cayenne – whisk to blend
Add the egg mixture, toasted panko, the remaining cup of beans, bell pepper, corn, cilantro and shallot to the bowl with the mashed beans
Stir together until evenly combined
Lightly pack about 1/2 cup of the mixture into 1-inch thick patties.  (At this point the patties can be covered tightly with plastic wrap and refrigerated for up to 24 hours before cooking.)
Heat 1 tablespoon of the oil in a large skillet over medium heat until shimmering
Carefully lay about 3 patties in the skillet and cook until well browned on both sides, about 8-10 minutes total
Transfer the cooked burgers to a plate, tent with foil, and repeat with the remaining oil and bean patties – serve warm
*Recipe adapted from The America's Test Kitchen Healthy Family Cookbook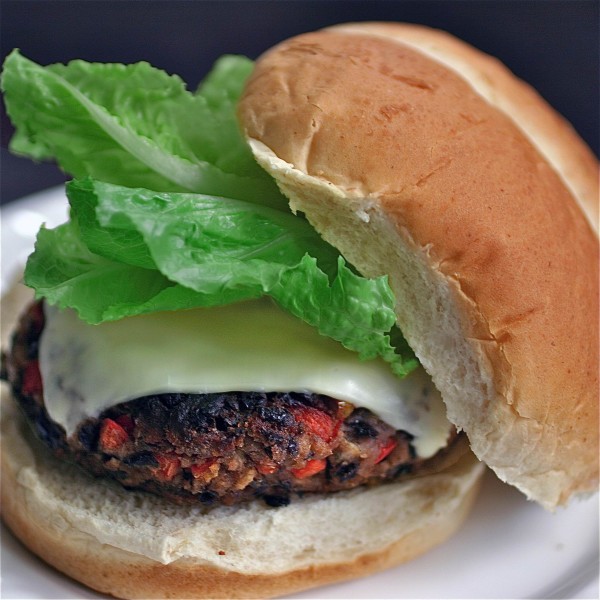 You must be logged in to post a comment.