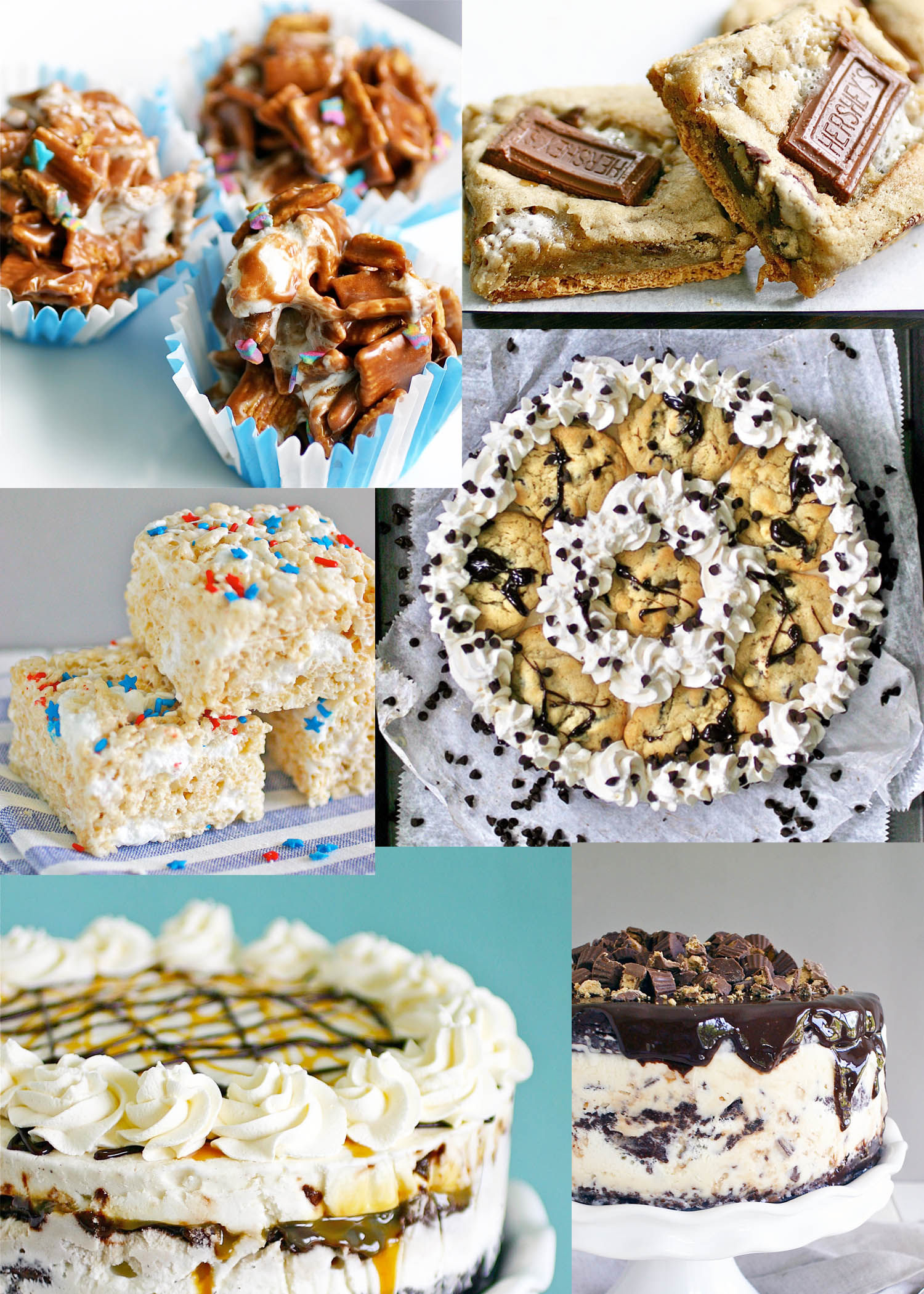 Every summer my mom has a big BBQ on Father's Day. It's one of my favorite days of the summer. The food is over the top and everyone's just in the mood to relax and have a good time. Each year, I help my mom out with the desserts – especially stuff for the "kids". Here are my favorite dessert recipes that I've made over the years for our Father's Day cookout. Enjoy the weekend and Happy Father's Day!
Perfect Rice Krispie Treats
S'mores Treats
S'mores Cookies
Oreo Ice Cream Cake
Reese's Brownie Ice Cream Cake
Cookiewich Ice Cream Cake
Chocolate Covered Banana Ice Cream Cake
Caramel Cone Ice Cream Cake
Recently...