Rainbow Cookies

This winter has been particularly long and dreary; but we had a couple of unbelievably gorgeous warm days this week and on our way home from school last Friday, we saw a small burst of rainbow in the clear blue sky. I was going to save these Rainbow Cookies for the spring but I feel like we could all use a little color and fun right now.
These Rainbow Cookies are a little bit of a process to put together, so you need to be patient and careful – but once the Rainbow Cookie dough log is together, the slice and bake part is simple. Plus, decorating them with mini marshmallows (and eating them!) is a lot of fun and the perfect indoor winter activity when it's too cold to go outside and play.
To get these nice vibrant colors, you need to use gel food coloring. We decided to use pink instead of the red, but feel free to use red to get a more classic looking rainbow. You can easily make the clouds with melted white chocolate chips (or white melting wafers) and mini marshmallows.
I hope these cute little Rainbow Cookies make these dreary winter days a little brighter.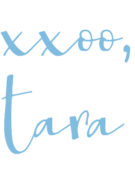 Print Recipe
Rainbow Cookies
Ingredients
2 1/2

cups

flour

1/2

tsp

baking powder

1/4

tsp

salt

2

sticks

unsalted butter,

room temperature

3/4

cup

sugar

3/4

cup

confectioners' sugar

2

large

egg yolks

2

tsp

vanilla extract

Gel food coloring (6 colors: pink/red, orange, yellow, green, blue, purple)

1

cup

white chocolate chips or candy melts

1

cup

mini marshmallows
Instructions
In a medium bowl, whisk together the dry ingredients: flour, baking powder and salt.

Beat together the butter, sugar and confectioners' sugar in a large bowl with an electric mixer on medium-high, until light and fluffy (about 2 minutes).

Add in the egg yolks and vanilla and mix until smooth. Reduce mixer speed to medium-low and slowly add in the dry ingredients. Mix the dough until it just comes together.

Divide the dough into 6 pieces: 2 large pieces (about 7 oz. each), 2 medium pieces (about 5 oz. each) and 2 small pieces (about 3 oz. each).

Tint 1 large piece pink or red and the other large piece orange - work the food coloring into he dough until it's all one color. Next, tint 1 medium piece yellow and 1 medium piece green. Lastly, tint one small piece blue and one purple.

Using gloves hands, roll the purple dough into a 7" log (about 3/4" thick) on a piece of parchment paper dusted with flour. Using a rolling pin, roll out the remaining colors of dough into rectangles on separate sheets of floured parchment paper.

Use these dimensions for each color:

Blue - 3.5" x 7",

Green - 5" x 7.5",

Yellow - 6"x8",

Orange - 7"x8.5",

Red - 8"x9"

Tightly wrap the blue dough around the purple log, keeping the dough in a log shape; pinch the seam to close. Continue to wrap with the remaining colors: green, then yellow, orange and pink/red.

Wrap the whole log in plastic wrap and freeze until very firm, about 1 hour.

Preheat the oven to 375F. Time the ends of the dough log, then slide into 3/8" thick rounds and slice each round in half.

Arrange the cookies on 2 parchment lined baking sheets, 1" apart. And refrigerate until ready to bake, at least 15 minutes.

Bake 1 pan at a time, until the cookies are just set around the edges and golden on the bottom 10-15 minutes. Allow to cool for 5 minutes on the pan before transferring to a wire rack to cool completely.

Once the cookies have cooled, melt the white chocolate (microwave for 30 second increments stirring in between, until smooth) and transfer to a squeeze bottle or Ziploc plastic bag with the corner snipped

Pipe cloud shapes with the white chocolate or dollop dots to stick the mini marshmallows to the cookies.
Print Recipe
Rainbow Cookies
Notes
Source: Food Network Magazine, Vol. 12, No. 1.