Peppermint Bark Hearts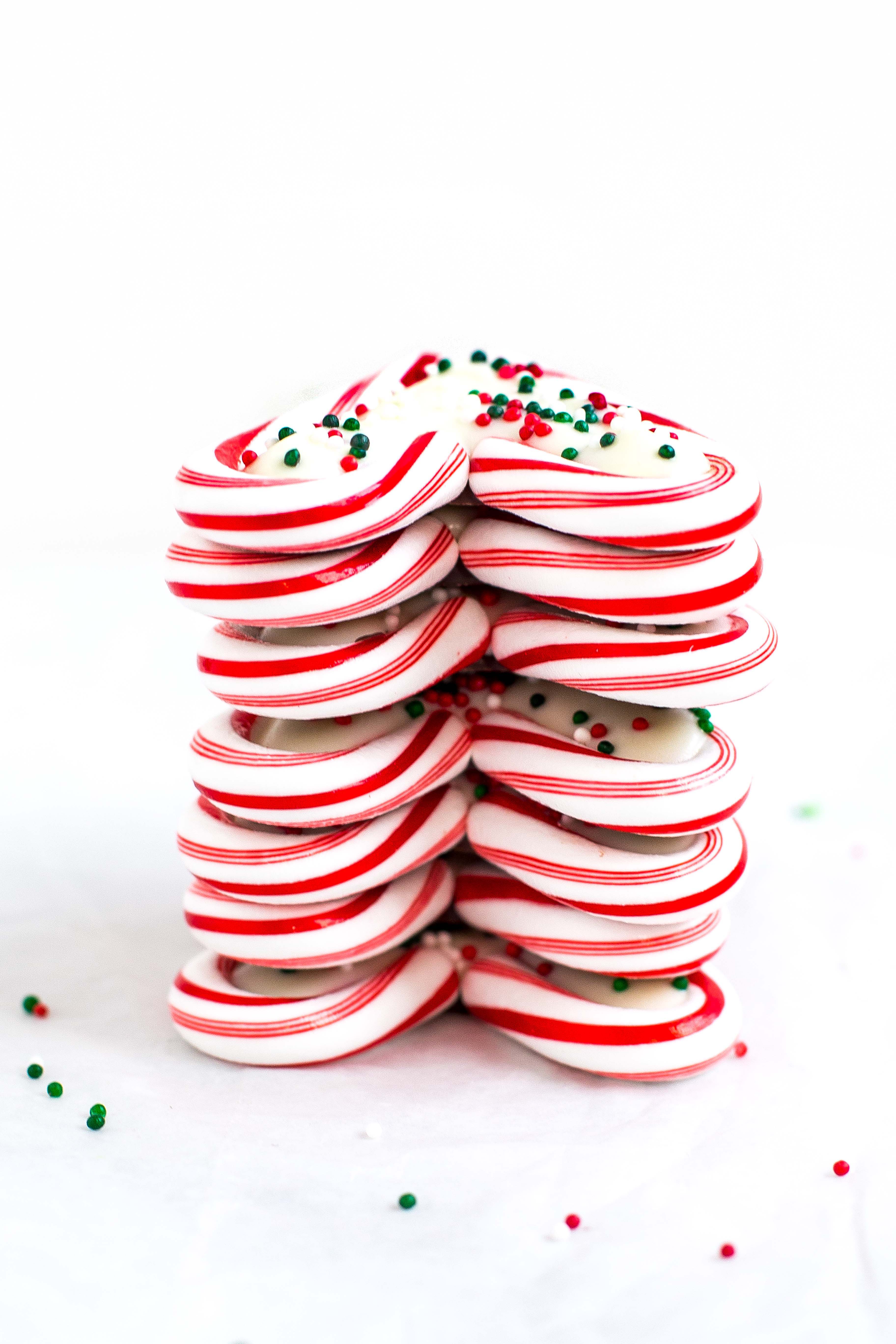 These little Peppermint Bark Hearts are seriously the perfect holiday gift. They're adorable and literally taste like Christmas. I may or may not be obsessed with them. These Peppermint Bark Hearts are also the perfect activity to make with the kids – if they're older, they can handle working the squeeze bottle and if they're on the young side they can go nuts with the sprinkles. Either way, everyone making these will have fun.
I'm still trying to wrap my head around the fact that my kids will be out of school on Friday for Winter Break – and Christmas is steadily and fiercely approaching. There are so many presents left to wrap… so much food that will need to be made between now and Christmas Day. But really, right now I'm still focusing on the cookies because I don't know how many times I can say that the cookies are my favorite part.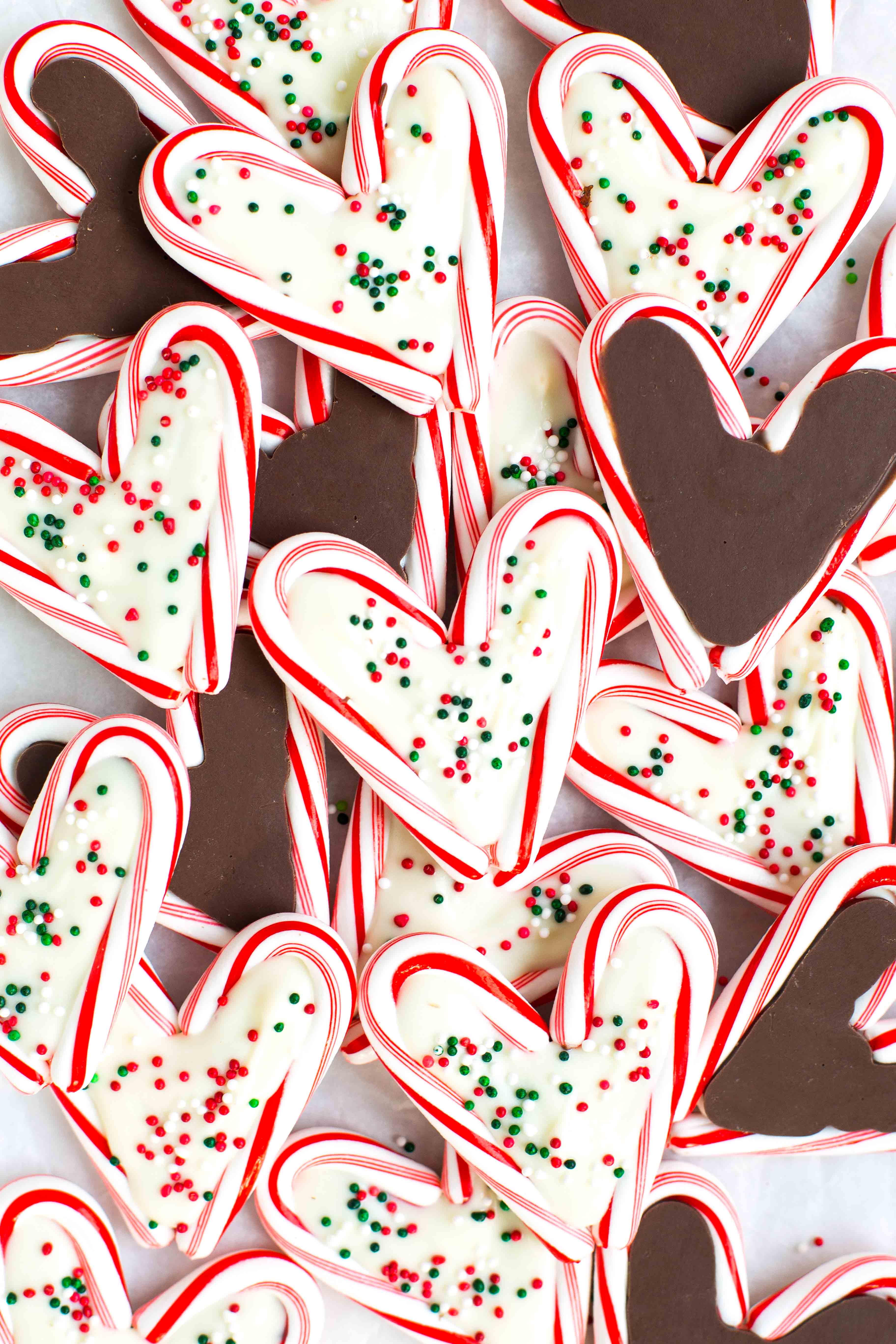 I think these Peppermint Bark Hearts might have secured a spot for next year, but I don't want to speak too soon because I have one more holiday treat coming. After that treat I will have to switch gears and madly start prepping for Christmas Day. I will share some of the stars of my Christmas Day menu in case you're looking for some last minute additions to your holiday menus.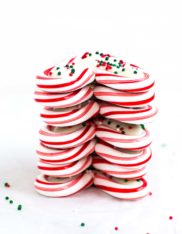 Peppermint Bark Hearts
Ingredients:
Directions:
Line 2 baking sheets with parchment paper.
Form all of the mini candy canes into little hearts on the parchment paper - make sure they are touching on both ends.
Melt the Dark Melting Wafers according to the package directions.
Transfer the melted dark chocolate into a squeeze bottle or pastry bag.
Fill the hearts with an even layer of dark chocolate.  Let it set while you melt the White Melting Wafers.
Melt the White Melting Wafers according to package directions and then add 1/4 tsp peppermint extract to the melted white chocolate if you're using it.
Transfer the white chocolate into a squeeze bottle or pastry bag.
Fill the hearts up with white chocolate and immediately sprinkle with nonpareils before it sets.
Allow the chocolate to harden at room temperature before removing from the parchment paper and storing in an airtight container.