Chex Mix Clusters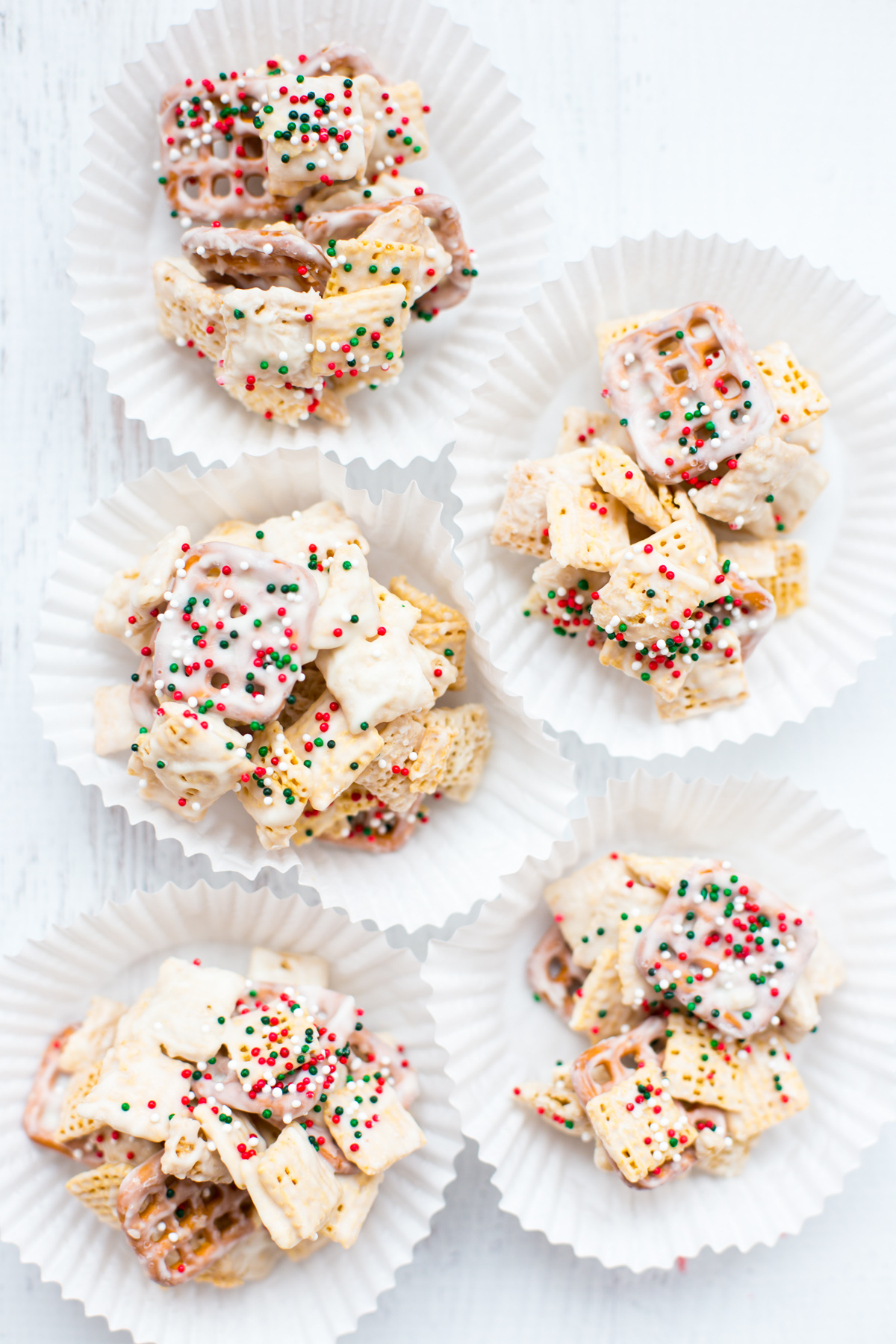 Now that Thanksgiving has passed we are all in full on holiday mode around here. Christmas music is blasting daily and my list of cookies to bake is growing by the day. These Chex Mix Clusters are always a staple around the holidays. First of all, because they're delicious. But also because they do not require many ingredients and can be made ahead of time! (You know how I feel about that). These Chex Mix Clusters can also be customized in so many ways – you want M&M's in there, add 'em in! Nuts? Sure. Really, anything goes. If you don't like white chocolate, sub it for milk chocolate. The possibilities are endless.
I've been pretty crazy busy around here prepping for a couple of book signing events for Ginger, which I'm super excited about. I have my first one coming up this weekend and I've been prepping my Chewy Gingerbread Cookies from the book to serve at the event. But I will try to keep posting regularly. I do have a couple more cookies up my sleeve to share with you! For now, these tasty Chex Mix Clusters will have to do. 🙂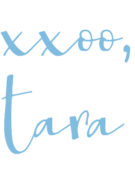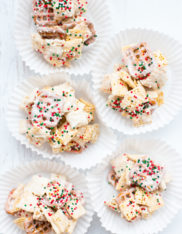 Print Recipe
Chex Mix Clusters
Ingredients
4

cups

Rice Chex Cereal

4

cups

Corn Chex Cereal

2

cups

Buttered, salted pretzels

1 large (24 oz.)

bag

White chocolate chips

melted
Instructions
In a large mixing bowl, combine the cereal and pretzels and mix well. Set aside.

Add the chocolate chips to a microwave safe, heat proof bowl and microwave on high in 30 second intervals.

Stir the chips in between until the chips are ALMOST all melted. (The residual heat from the chocolate will melt it fully. You don't want to burn the chocolate.)

Alternatively, you can melt the chocolate chips on the stove by putting them in a glass bowl that sits over a pot of simmering water

Here are some

tips

on melting chocolate.

Pour the melted chocolate over the cereal and pretzels – toss the mixture with your hands until the cereal and pretzels are well coated with chocolate.

While everything is still warm and soft, form small clusters and place them on parchment paper lined baking sheets.

Place the clusters in the fridge (or outside if it's a cold day) to harden – should only take 5-10 minutes.

If your clusters aren't sticking together because your mixture has cooled too much, place some of the mixture in a glass bowl and reheat for 30 seconds – that should melt the chocolate enough to get things sticking together again.