How to Make Perfect Rice Krispie Treats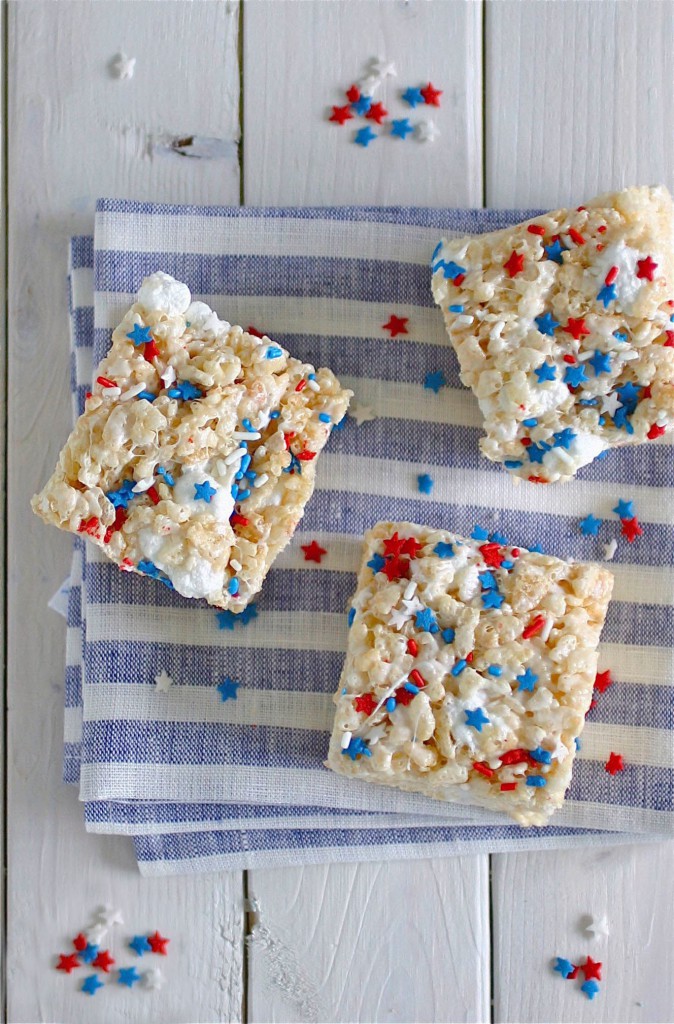 The recipe for Rice Krispie treats is definitely no secret – it's basically on the back of every box of Rice Krispies and every bag of marshmallows.  BUT, there is a secret to making them super soft and chewy.  I'm constantly getting asked how I get them to be so perfect and there is a method…  no BBQ is complete without these, so you should probably whip up a batch or two for your 4th of July cookout.
INGREDIENTS
6 cups  (1 1/2 – 10 oz. bags) mini marshmallows, divided
6 cups Rice Krispies cereal
3 tbsp butter
HOW TO MAKE IT
Melt the butter in a large skillet, over medium-low heat
Once the butter is melted, add in 4 cups (1 – 10 oz. bag) of mini marshmallows
Melt the marshmallows over LOW heat, stirring frequently
Once the marshmallows are completely melted, add in the cereal 2 cups at a time, mixing well after each addition
Once the cereal and marshmallows are well combined, toss in the remaining 2 cups of mini marshmallows and fold them into the marshmallow cereal mixture

You can keep the heat on low or totally turn it off – it depends on if you want the mini marshmallows to melt a little bit or not (I usually keep the heat on for a bit while folding in the mini marshmallows)

Spray a 9×13″ baking dish (for thicker treats, just use a smaller dish) with nonstick spray (I use PAM for baking) and transfer the Rice Krispie treat mixture into the dish
Press the mixture down with your fingertips (it helps if you get a little of the nonstick spray on your fingers so they don't stick to the marshmallow) or you could also use some wax paper to press it down firmly into the pan
Allow the mixture to cool before cutting into squares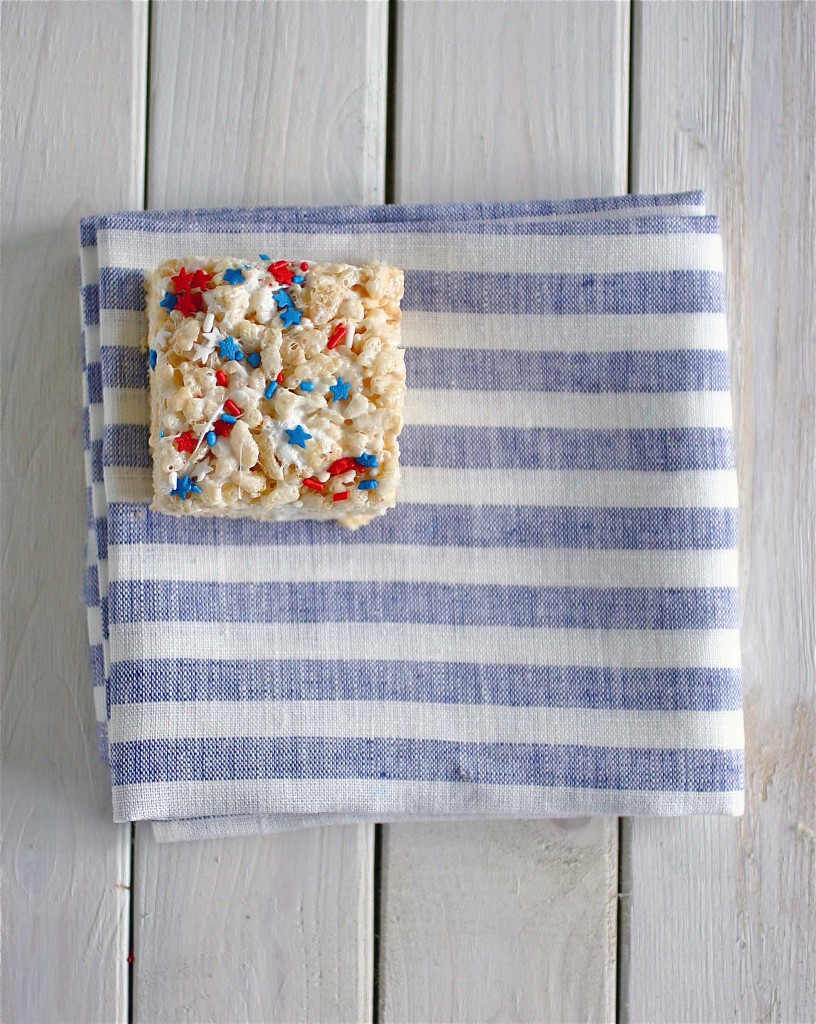 Happy 4th of July!