Caesar Salad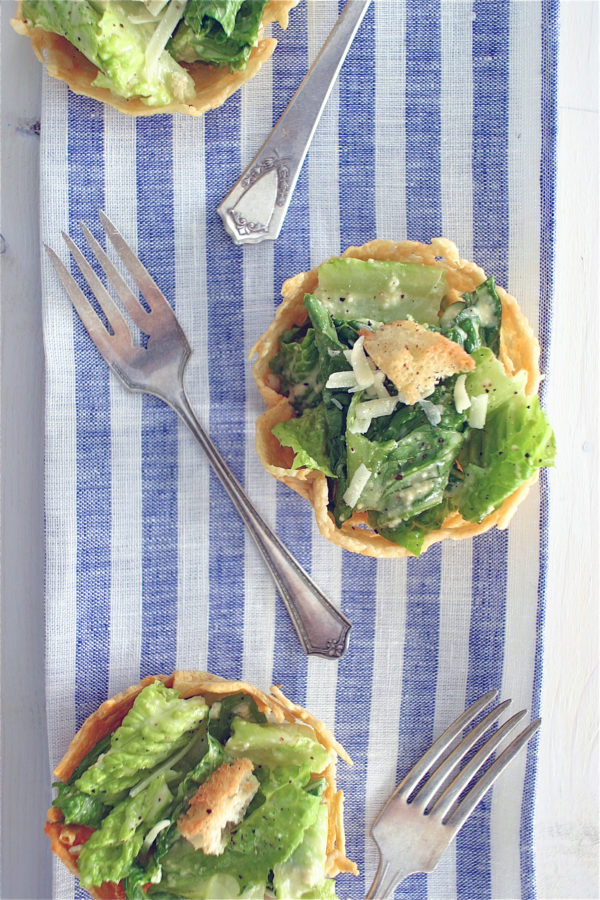 There's an ridiculously good restaurant in Bermuda called the Waterlot Inn . They make the Caesar salad table-side at that restaurant and it's delicious. I've always wondered about making my own Cesar dressing since I'm pretty particular about the taste of it, i.e. I don't care for a strong fishy taste and I like a little heat. I found this recipe and tweaked it to make it the perfect fresh tasting Cesar dressing (in my opinion). Feel free to adjust the ingredients until you get your perfect Caesar.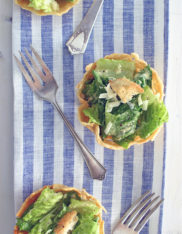 Caesar Salad
Ingredients:
2 coddled yolks
1 tsp anchovy paste
1 lemon, juiced
1 tbsp Dijon mustard
A few dashes of Tabasco (adjust to your taste)
1 large garlic clove, pressed
2 tbsp water
1/2 cup olive oil
1/4 cup powdered Parmesan, plus more for garnish
Salt and fresh black pepper, to taste
2 heads of Romaine lettuce
Directions:
Place the yolks, anchovy paste, lemon juice, Dijon, Tabasco and garlic in a blender or food processor and blend/process until smooth (about 30 seconds)
The the blender/food processor running, slowly pour in the olive oil until the mixture emulsifies
Stir in the Parmesan and season with salt and fresh ground black pepper to your taste

Refrigerate the dressing if you're not going to use it immediately
To Assemble the Salad...
Tear the lettuce into a large bowl and add enough dressing to your liking - garnish with more Parmesan cheese and croutons and toss the salad well