S'mores Ice Cream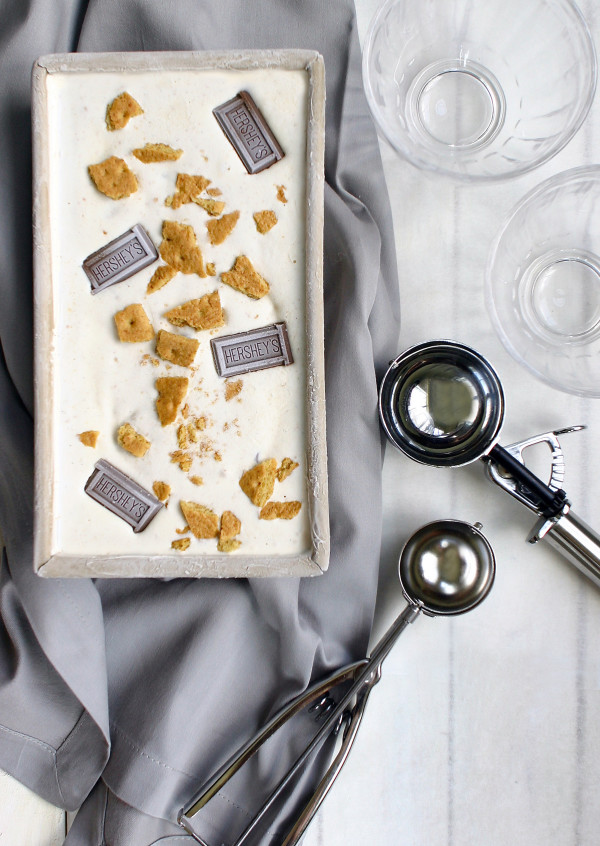 We really can't complain about the weather in Rhody this summer because it's been hot and sunny most of the time. Which has basically forced me to make lots of frozen treats and ice cream. I had no choice. I wanted to experiment a bit and come up with something I thought the kids would love. While searching for ideas, I came across some recipes for s'mores ice cream; I was never a big fan of the Ben & Jerry's flavor because it was chocolate based, so I knew I needed a vanilla marshmallow base. After some trial and error, I settled on a non-labor intensive (i.e. no actual toasting of marshmallows involved) method that is really, really good. I added in a hint of cinnamon because I make S'mores Cookies that have a touch of cinnamon and it really just takes them to the next level. If you hate cinnamon, naturally, leave it out. Enjoy!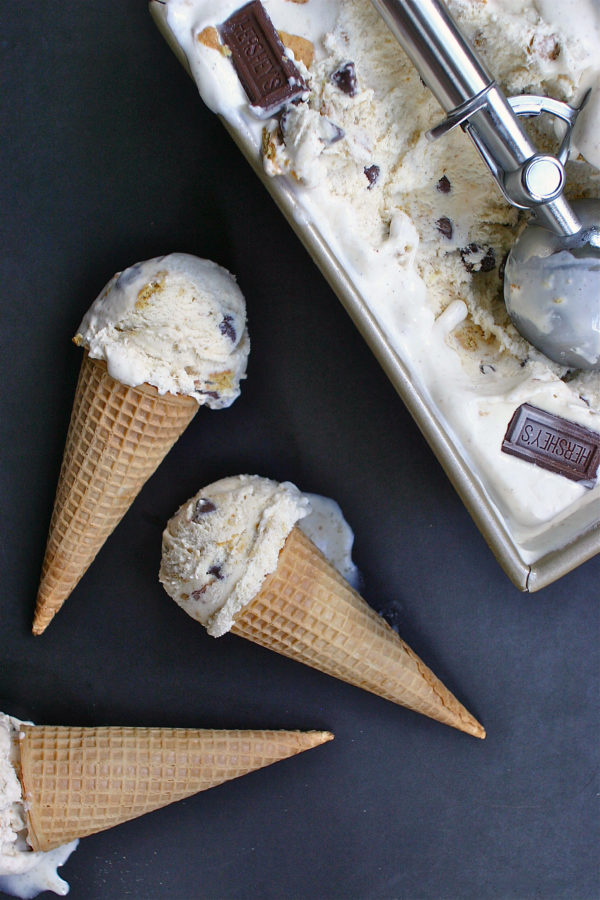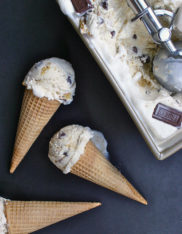 S'mores Ice Cream
Ingredients:
2 cups heavy cream, divided
1 cup whole milk
1/2 cup sugar
Pinch of salt
2 tsp vanilla extract
1 cup marshmallow fluff
2 cinnamon sticks (optional)
1/4 tsp ground cinnamon (optional)
1/2-3/4 cup milk chocolate chips (you could also chop up Hershey bars instead; if you want it to be less sweet, use semisweet chips)
4 graham crackers, chopped
Directions:
Combine 1 cup of cream and the sugar, salt and cinnamon sticks in a medium sauce pan
Heat over medium-high heat stirring occasionally until the sugar has dissolved
Add in the marshmallow fluff and stir frequently until the fluff has broken down and the mixture is smooth
Remove from the heat and add in the remaining cup of cream, milk, vanilla and ground cinnamon
Cover the mixture and refrigerate until it is well chilled
Before adding the mix to your ice cream machine, remove the cinnamon sticks
Churn the ice cream according to your machine's instructions and when it's ready to add "mix-ins" throw in the chocolate chips and graham crackers
Freeze until solid and then enjoy!