Quinoa Veggie Burgers
These Quinoa Veggie Burgers are my latest obsession. Like SERIOUS OBSESSION. They are so good. Hands down, the best veggie burger I have ever had (and I've tried my fair share). The flavors remind me of falafel – but they're not fried and they're more complex. I could literally eat these Quinoa Veggie Burgers every week they're that good. The cool cucumber yogurt sauce just puts them over the top.


If you like veggie burgers, these are a MUST. Plus, since you can make them ahead and freeze them they're the perfect thing to have stocked up in your freezer. All you need to do is whip up the yogurt sauce and serve with some chips or, even better, sweet potato fries and it's a completely satisfying weeknight meal that's on the table in 15-20 minutes.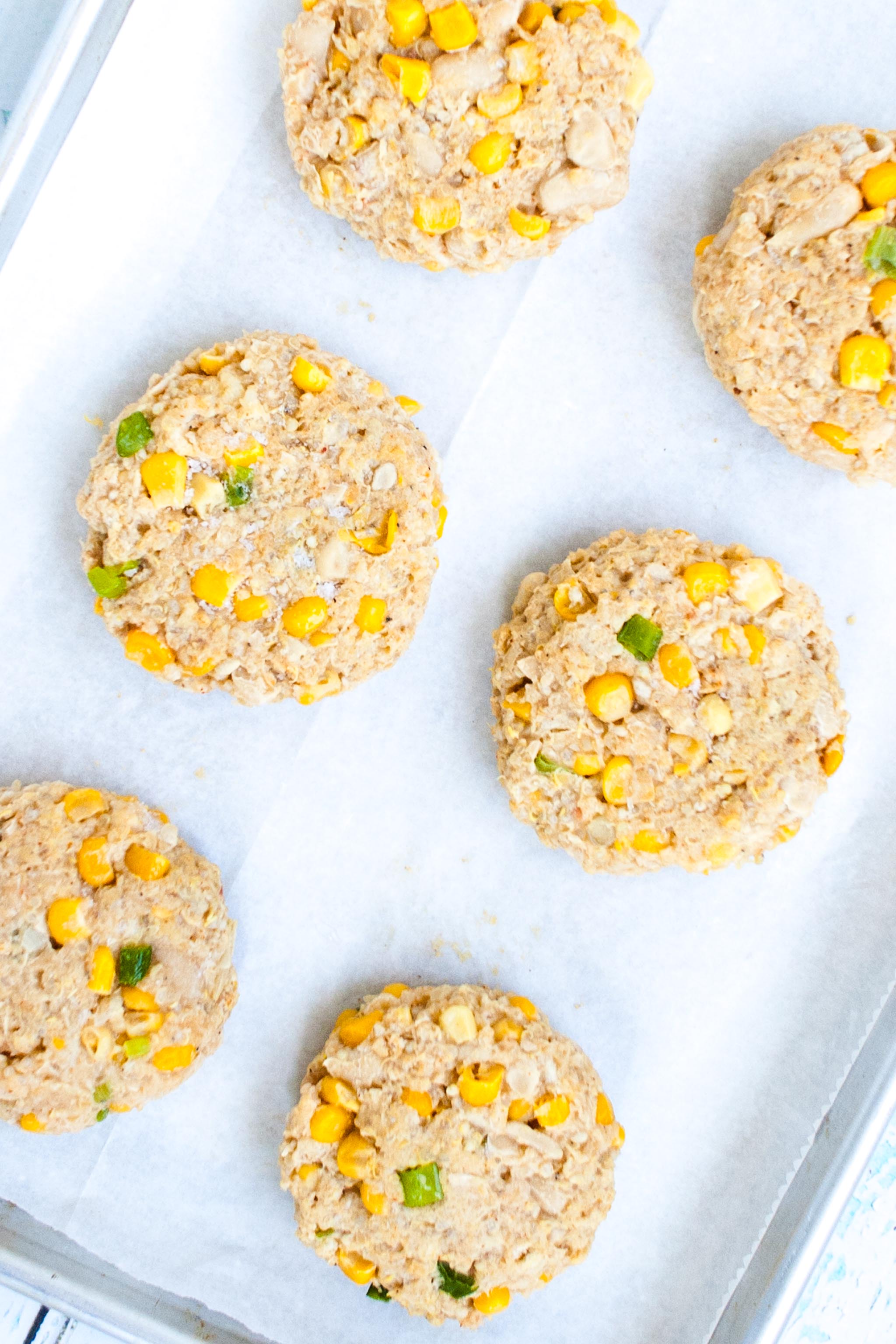 Happy Friday, everyone! Enjoy the weekend 🙂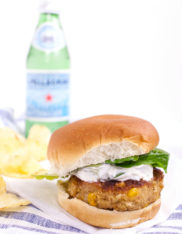 Quinoa Burgers
Ingredients:
BURGERS
1/2 cup quinoa, rinsed
2 - 15 ounce can cannellini beans, drained and rinsed
1 cup corn kernals
1  cup panko breadcrumbs
3 scallions, finely chopped
1 tsp chili powder
1 tsp cumin
1 tsp garlic
1 tsp salt
1 tsp black pepper
Juice of 1/2 a lemon
1 large egg
2 tbsp olive oil
Slider buns, for serving
YOGURT SAUCE
1 cup diced, seeded cucumber (removing the seeds will eliminate excess water from diluting the sauce)
1 cup low-fat plain Greek yogurt
2 tbsp fresh lemon juice
1 tsp tahini (sesame paste)
1 small clove garlic, pressed
1 tsp fresh dill, finely chopped
1/4 tsp sugar
Salt and pepper, to taste
Directions:
BURGERS
Cook the quinoa according to package directions.  Once cooked, remove the quinoa from the saucepan and spread out onto a baking sheet to cool completely.
Puree half of the cannelllini beans in a food processor (if you don't have a food processor, you can use a potato masher).  Combine 1/2 cup of cooked quinoa with the cannellini puree, the remaining whole cannellini beans, corn, panko, scallions, chili powder, cumin, garlic, 1 tsp salt, 1 tsp black pepper, lemon juice in a large bowl.
Form into patties (I use an ice cream scooper to get them to be all the size) and place on a parchment paper lined baking tray.  Refigerate for at least 15 minutes if you're cooking immediately, or flash freeze and then store in an airtight Ziplock bag (these are the perfect, quick weeknight meal!).
YOGURT SAUCE
While you're waiting for the burgers to firm up, make the yogurt sauce: mix the seeded cucumber, yogurt, lemon juice, tahini, garlic, salt and pepper.  Set aside.
PUTTING IT ALL TOGETHER
When you're ready to cook your burgers, heat the olive oil in a large nonstick pan over medium heat.
Add the patties and cook until golden brown - about 5-8 minutes per side.
Serve on a slider bun (or in a pita pocket) with the yogurt sauce, lettuce and tomato if desired.
Recipe adapted from Food Network Magazine - Volume 9, Number 1.