New look, new book!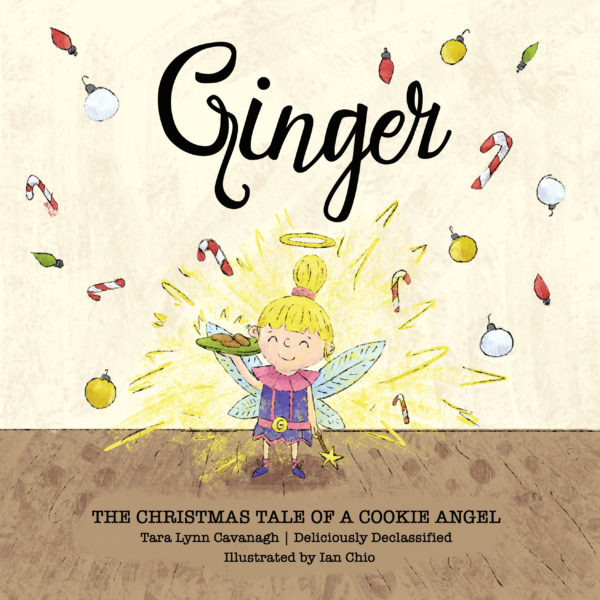 Hello, everyone! Welcome to the new look of Deliciously Declassified 🤗 ! I've been working with Purr Design – amazing bloggers and web designers – to give the blog an update; and I'm so happy with the result. If you're a fellow blogger looking for someone to take your blog to the next level, they're the ones.
Secondly, the day has finally come where my children's book is an actual, real live REALITY!
Ginger has been a long time coming but it's finally here! I've only been working on this project for 2 years but I've always known, since I was a kid, that I wanted to write. I wasn't exactly sure how I would do it, but I knew needed to do it. I'm so glad that I've been able to write, photograph and share delicious recipes with all of you through Deliciously Declassified and now Ginger(!) because without a creative outlets like these I just wouldn't feel like myself.
I decided to go the self-publishing route because, well, I'm impatient. Haha. No really, I just wanted to get it done and this was the most direct way to do it. It's not the only way, but it is readily available to everyone, which is great. I found my amazing illustrator, Ian Chio, through Lemonade Illustration Agency and I'm so glad that I did. He and I were able to perfectly capture each one of the kids and develop our little Cookie Angel, Ginger.
Writing a children's book is definitely a process with a learning curve but if you want to do it, there is a way to get it done! I'm more than happy to help anyone who's interested and looking for some advice. I can't wait to continue this new journey and really hope that Ginger is the just the first of the Cookie Angels!