Pineapple Teriyaki Shrimp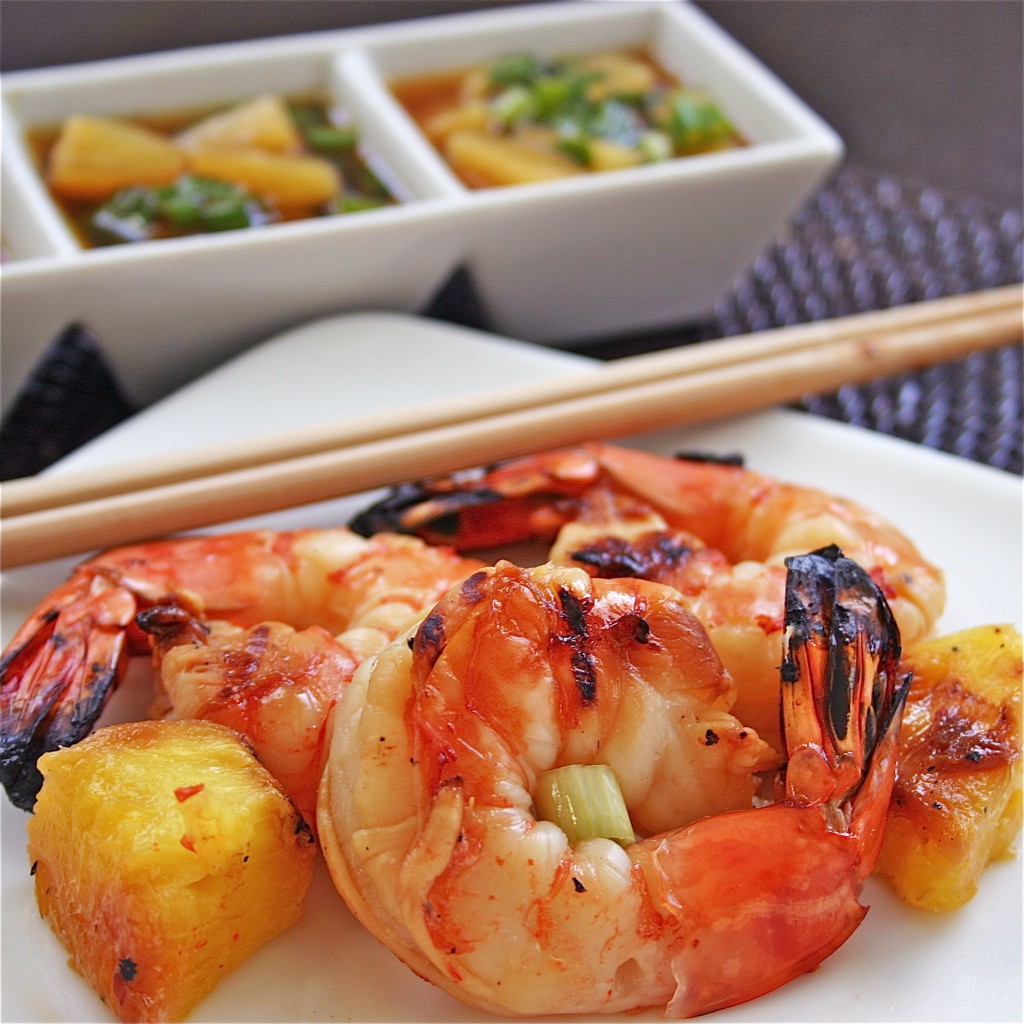 This dish is so easy to put together and cooks up in minutes on the grill… pair it with some rice and grilled veggies and you've got the perfect warm weather meal.
INGREDIENTS
1 lb. peeled, deveined large frozen shrimp (U 8-12)
1 – 20 oz. can Dole Pineapple Tidbits (and juice)
3/4 cup teriyaki sauce
1 bunch scallions (approximately 8 chutes), finely chopped
1/2 tsp red pepper flakes (you can use more if you want it spicy)
8 chunks fresh pineapple for skewers
HOW TO MAKE IT
Defrost the shrimp (to speed this process up you can rinse it under a continuous flow of COLD water)
In a large bowl, combine the pineapple chunks and juice, teriyaki sauce, scallions and red pepper flakes

If you want to reserve some of this marinade to use as a dipping sauce for your cooked shrimp, put it aside now

Marinate the defrosted shrimp in the pineapple teriyaki marinade for approximately 1 hour
Skewer the shrimp with chunks of pineapple in between each shrimp (with 1 lb. of shrimp, I typically get 4 skewers with 3 shrimp on each)
Grill on medium-high heat until the shrimp is pink and cooked through
Trackbacks/Pingbacks

Leave a Comment
You must be logged in to post a comment.