White Sangria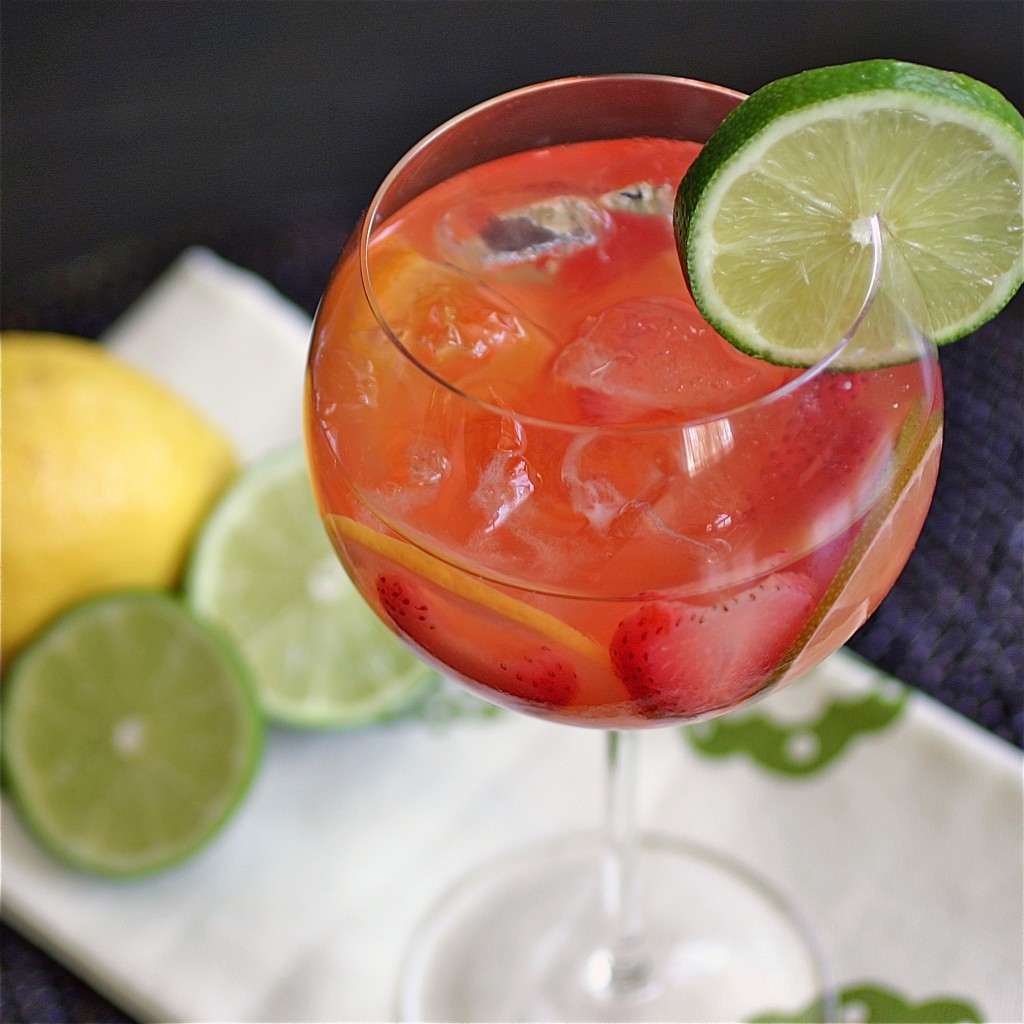 I know it's only Monday, but it's never to early to start planning for the weekend.  This Sangria recipe has a nice fruity flavor but is not overly sweet… which can be dangerous because it's easy to go back for more.  
INGREDIENTS
1 large bottle Chardonnay (1.5 liters)
1/2 cup Bacardi
1/2 cup Triple Sec
3/4 cup simple syrup

Use 1:1 ratio of sugar to water

1 – 12 oz. can concentrated frozen Minute Maid Lemonade, thawed
1 – 20 oz. can Dole Pineapple Tidbits
1 lemon, sliced thin
1 lime, sliced thin
1 orange, halved and sliced thin
6 strawberries, sliced
12 oz. club soda (reserve to use before serving)
HOW TO MAKE IT
Make the simple syrup and let it cool to room temperature
In a large bowl, combine the wine, rum and triple sec – stir well
Add in the thawed lemonade, simple syrup and pineapple juice and tidbits
Add in the fresh fruit and mix everything together
Ladle the sangria – fruits and all – into your pitcher(s)/serving container
Allow to "marinate" for at least a few hours – if you can make it the morning of or night before, it's even better
Right before you're ready to serve the Sangria, add in the the club soda and stir
When serving, fill the glass with lots of ice before filling and be sure to add some fruit to the cup, too!