Classic Pasta Salad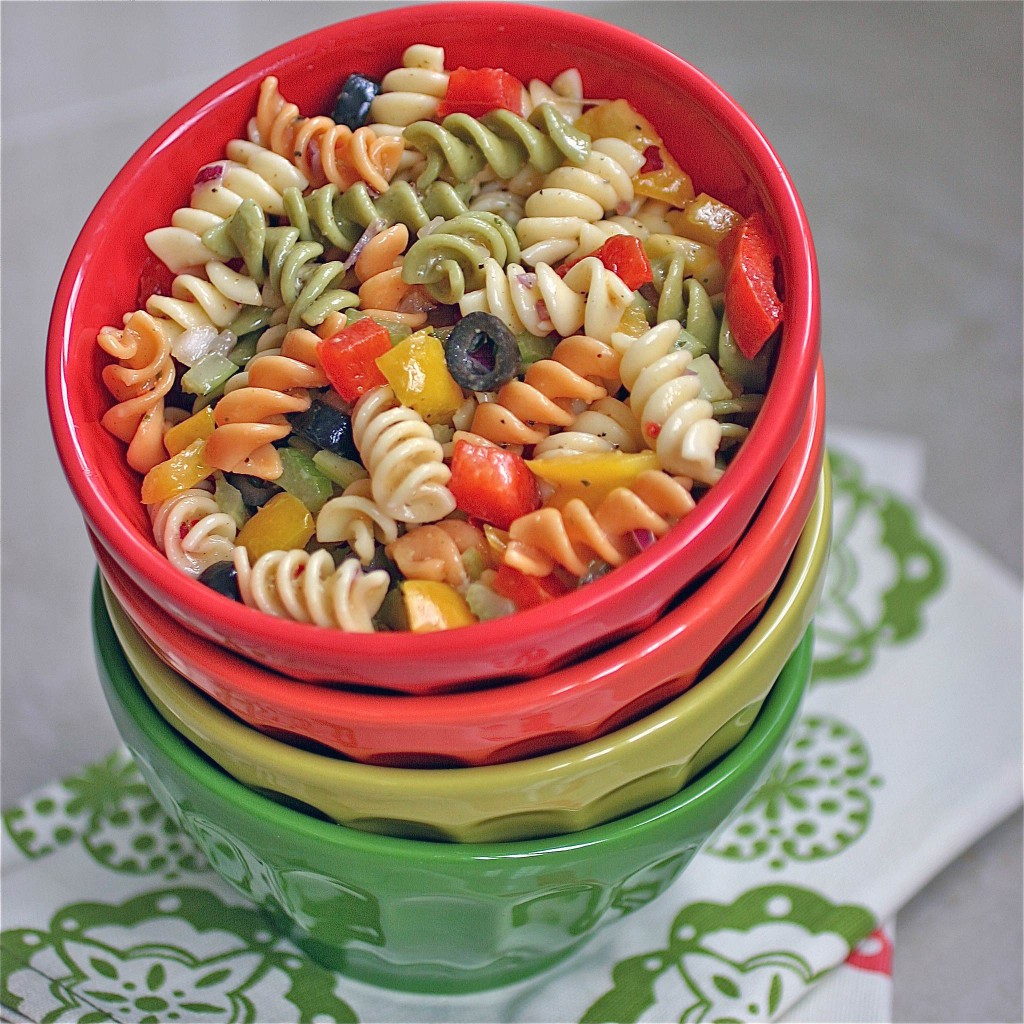 This pasta salad recipe is simple yet delicious.  It gets better with time, which is always a plus. You can make it "full-fat" or low-fat and they'll both be very tasty.
INGREDIENTS
1 lb. small shape pasta of your choice (I like to use tricolor rotini or shells)
1 red pepper, chopped into small pieces
1 yellow or orange pepper, chopped into small pieces
3 stalks of celery, finely chopped
1/3 cup red onion, finely chopped
1 can sliced black olives
1/4 cup mayonnaise (I use low-fat)
1 tbsp spicy mustard
1 – 0.7 oz. package Good Seasons All Natural Italian dressing mix made as directed on package (I make the low-fat version)

If you're using pre-made dressing, it's approximately 3/4 cup

1 tsp dried parsley
Salt and pepper to taste
HOW TO MAKE IT
Add the pasta to a pot of boiling, salted water
While the pasta is cooking, prepare the vegetables and the salad dressing
Once the pasta has finished cooking, strain it and return it to the pot immediately
While the pasta is still hot, add in the mayonnaise and mustard and stir well
Add the chopped vegetables, olives and dried parsley to the pasta and mix
Pour the salad dressing over the pasta salad; mix well and make sure it's all evenly coated
Season with salt and pepper
For best results, refrigerate for at least 1 hour before serving
Trackbacks/Pingbacks

Leave a Comment
You must be logged in to post a comment.