Bacon Cheddar Biscuits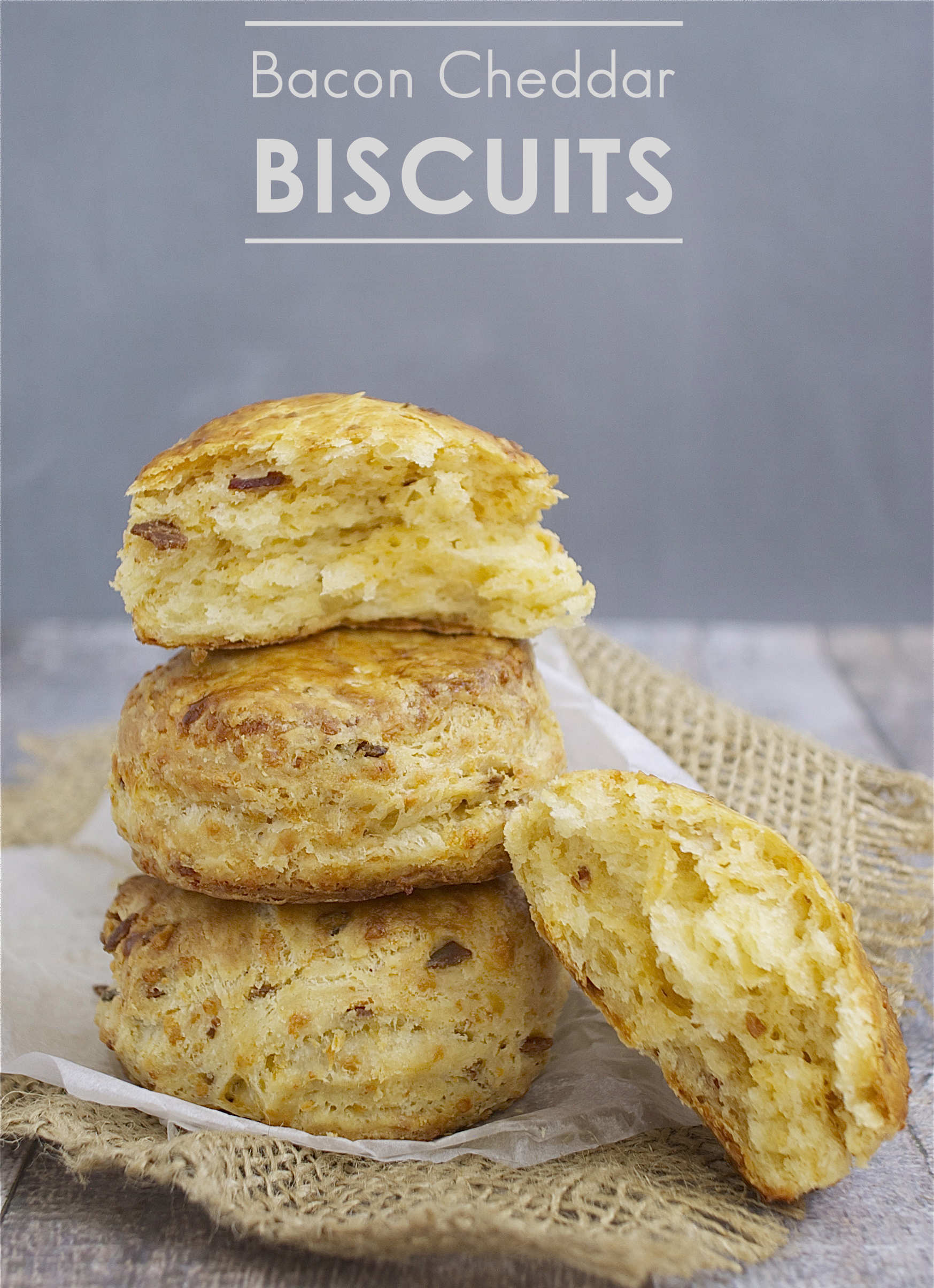 Yeah. You read that correctly. These are awesome. And if you're planning on having a brunch anytime soon – perhaps Easter? – these should make an appearance. They're crispy on the outside, tender and flaky on the inside.  I love recipes like this one because I can make the dough well in advance, cut them into rounds and flash freeze them. Then, when I need some fresh biscuits – bam! They're ready. It's almost like magic.
Also, this recipe can totally be adapted to your particular taste. Want to use a fancier cheese? Go ahead. Don't like bacon? Leave it out. Also, these would be great with some chopped chives added in; but since the kids that were going to eat them and are turned off by "green things" in their food, I left them out. Make these and you won't regret it.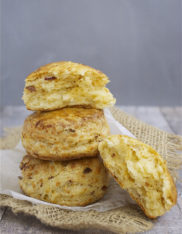 Bacon Cheddar Biscuits
Ingredients:
2 cups all-purpose flour
1 tbsp baking powder
1 1/2 tsp kosher salt
12 tbsp (1 1/2 sticks) cold unsalted butter, cubed
1/2 cup cold buttermilk, shaken
1 cold extra large egg
1 cup shredded cheddar cheese
8-10 slices of bacon, cooked and crumbled (this is my preferred method of cooking bacon)
Directions:
Preheat the oven to 425°F.
Place the dry ingredients (flour, baking powder, salt) in the bowl of an electric mixer fitted with the paddle attachment.
With the mixer on low, add in the cubed butter and let it go until the butter is the size of peas.
Combine the wet ingredients (buttermilk and egg) in a small measuring cup and slowly add it to the flour mix while the mixer is still on low until it's moistened - DON'T OVER MIX.
In a small bowl, mix the cheddar and bacon with a small handful of flour and with the mixer still on low, add it to the dough and mix until it's roughly combined.
Dump the dough out onto a well floured board and knead lightly about 5-6 times.
Roll the dough out until it's about an inch thick and then cut it out into rounds using a 2 1/2" cookie/biscuit cutter. (Alternatively, you could just roll the dough out into a rectangle and cut it out into rough rectangles.)
Place the biscuits onto a parchment paper lined baking sheet and bake for 20-25 minutes - or until the tops are browned and the biscuits are cooked through.