Halloween Gingerbread Cookies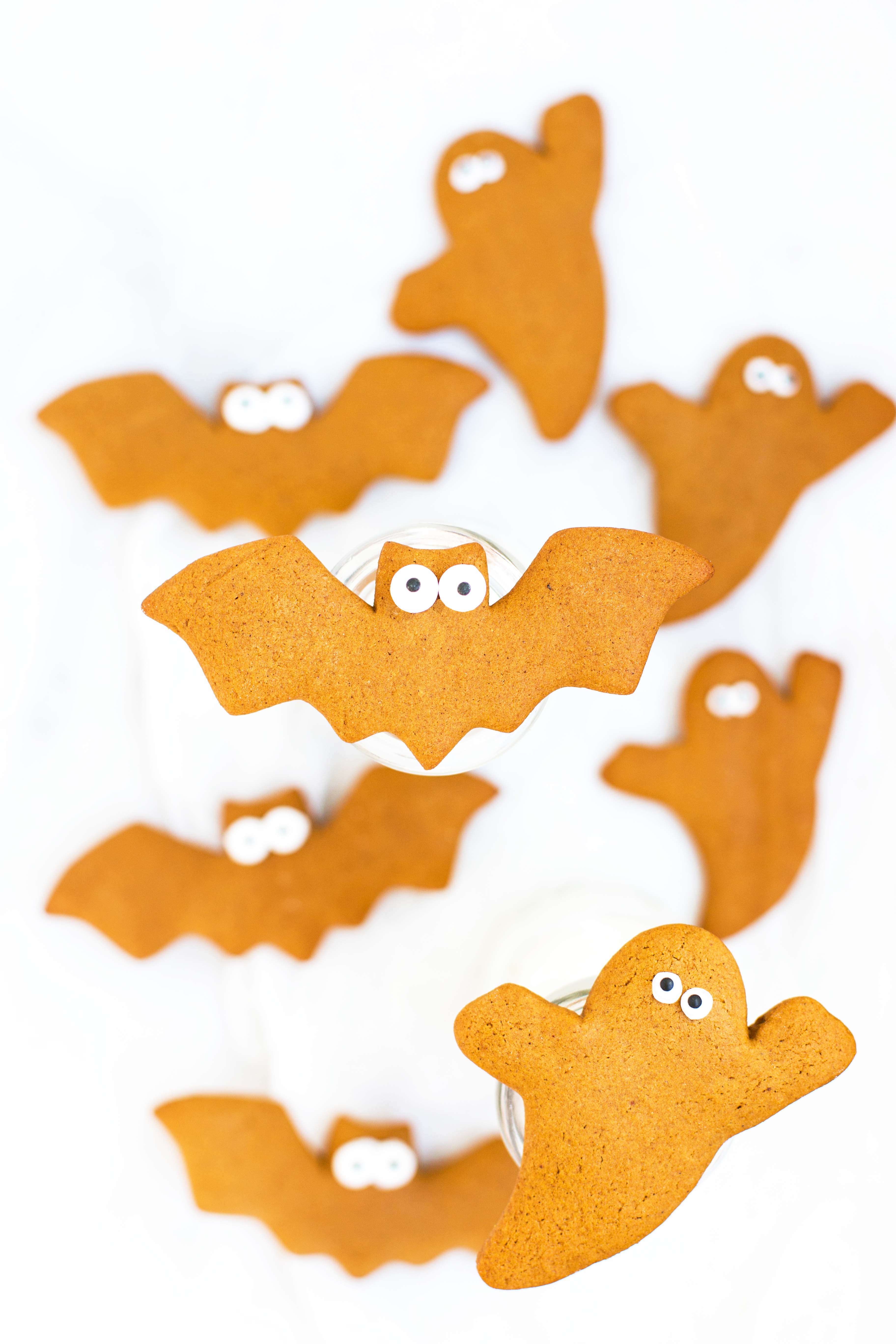 This is it! The last weekend before Halloween is finally here. That means it's time to cram in a visit to the pumpkin patch (3PM today) and making these adorable Halloween Gingerbread Cookies! My kids have literally had their Halloween costumes since August, so this has been a long haul. But the good news is that all you need for this fun Halloween activity is some spooky cookie cutters and this recipe.
My middle child, Henry, is obsessed with gingerbread cookies. We eat gingerbread year round over here. So, I figured this would be a fun way to make the standard gingerbread man a little more exciting. This is the same recipe I use to make Easy Gingerbread Cutouts at Christmas and it's delicious and really easy to work with. The cookies are firm, but not rock hard and the spices are balanced and mellow – very kid friendly. And since the decorating is seriously minimal (no royal icing, just sugar eyes and store-bought decorating icing!) they come together very quickly. So, if you're looking for a last minute weekend activity or something to bring to a Halloween classroom party, these are perfect. And they're getting me in the mood for Christmas cookies already… which is dangerous. Happy Halloween!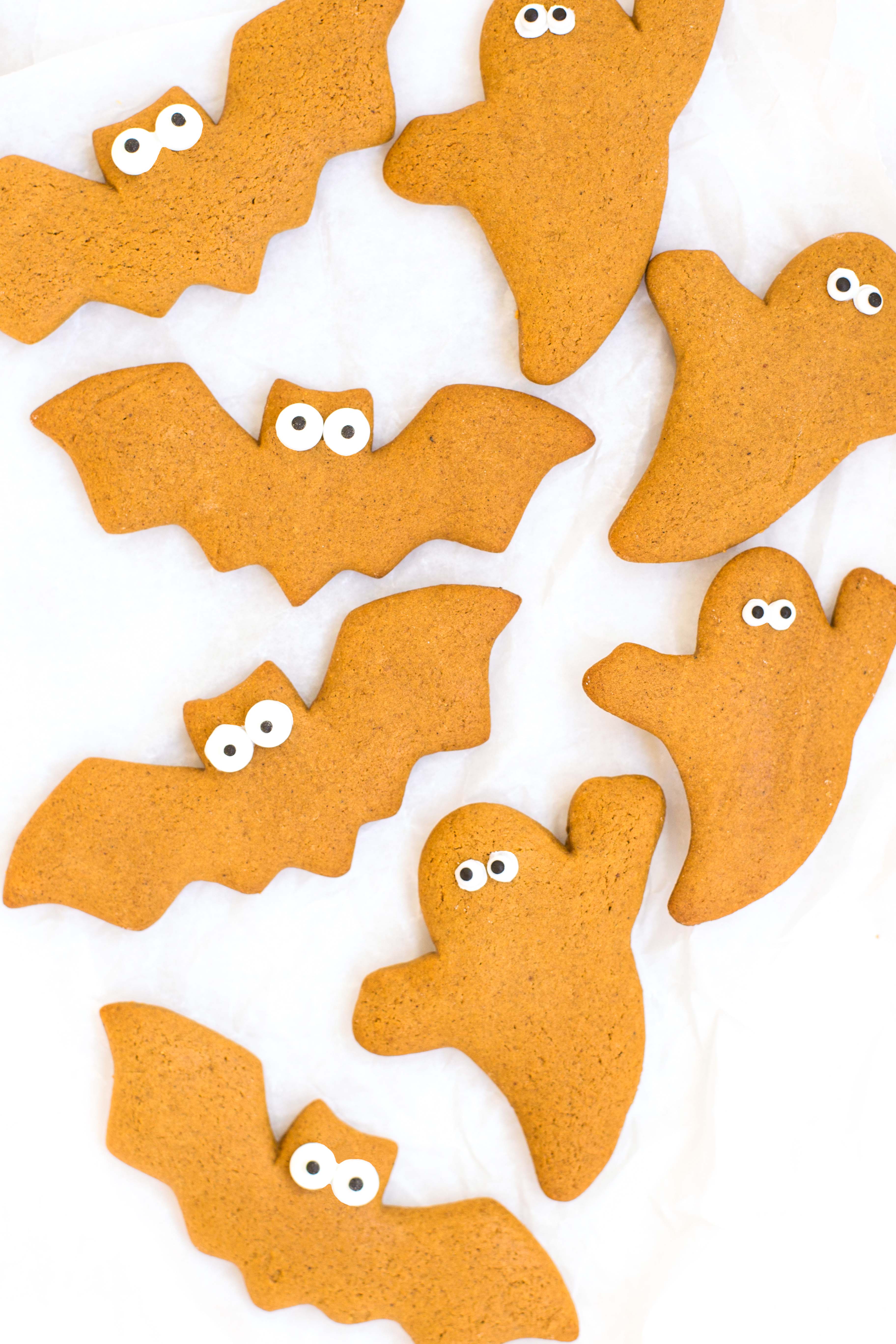 Halloween Gingerbread Cookies
Ingredients:
1/2 cup unsalted butter, softened
3/4 cup packed dark brown sugar
1/3 cup molasses
1 egg
2 tbsp water
2  2/3 cups all-purpose flour
2 tsp ground ginger
1/2 tsp cinnamon
1/2 tsp nutmeg
1/2 tsp allspice
1 tsp baking soda
1/2 tsp salt
Store-bought white decorating icing
Directions:
Using an electric mixer, beat together the butter and sugar until it's light and fluffy.
Add in the molasses, egg and water and beat until smooth.
In a separate bowl, mix together the dry ingredients: flour, spices, baking soda and salt.
With the mixer running, slowly add the dry ingredients to the wet and mix until mixed well.
Form the dough into a disc and wrap it in plastic wrap.  Refrigerate for 1 hour, or until it's firm enough to handle.
Preheat the oven to 350°F.
Roll out the dough on a lightly floured surface until it's about 1/8" thick (mine were somewhere between 1/8" and 1/4") and cut out using your desired cookie cutters.   Re-roll the scraps and repeat until you've used up all the dough.
Place 2" apart on a parchment paper lined (or greased) baking sheet and bake for 8-10 minutes or until the edges are firm.
Place the cookies on wire racks to cool completely before decorating.
To decorate, use just a dot of the decorating icing to stick the candy eyeballs onto your bats and ghosts.