One Bowl Chocolate Banana Muffins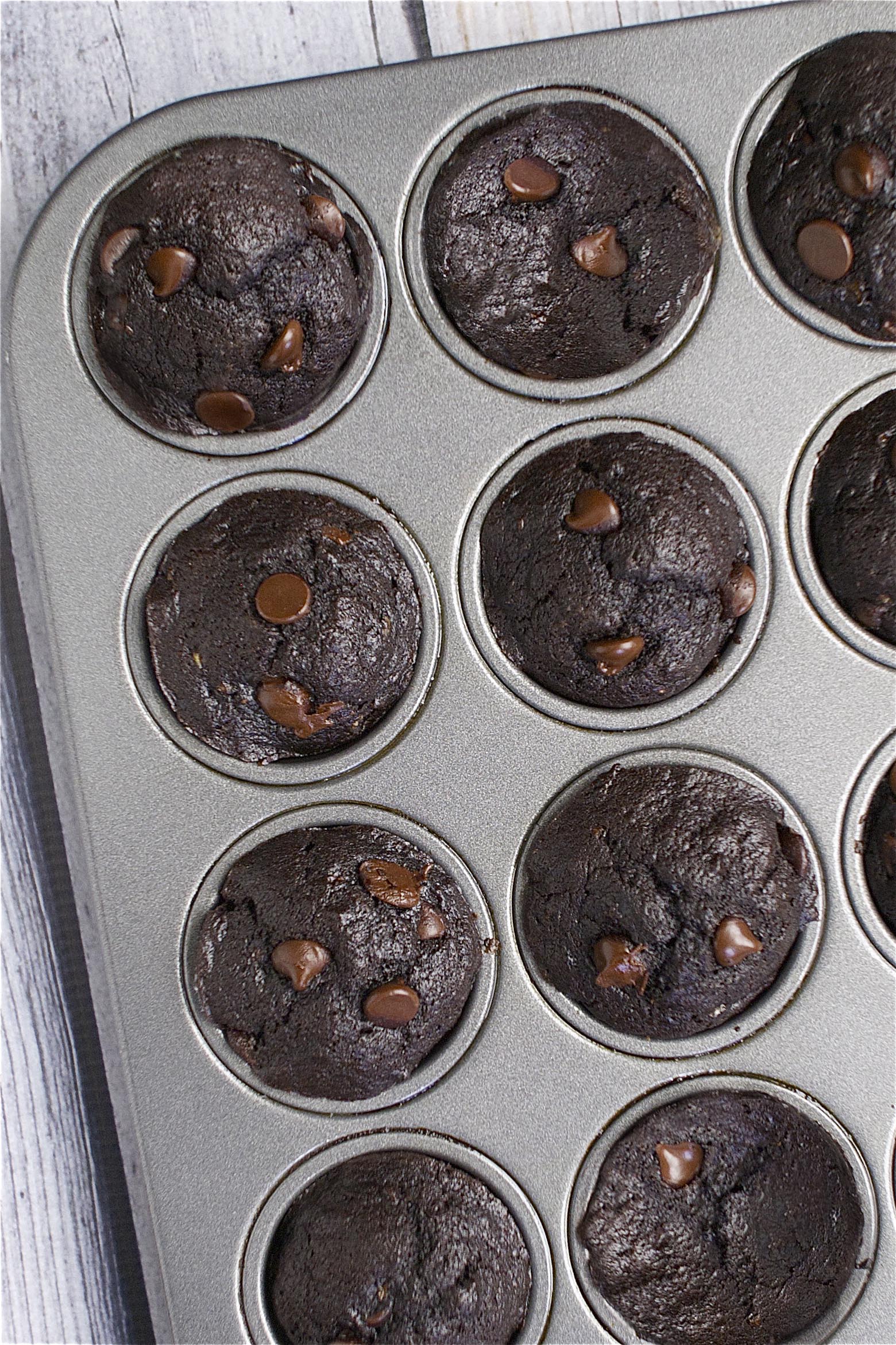 Yes. We're still on our mini muffin kick. My kids are obsessed with them. Breakfast, snacks, sometimes even dinner? (We have no shame.) I have to admit, these ones were sort of a pregnancy craving of mine. I saw a Smitten Kitchen recipe for double chocolate banana bread on Pinterest and immediately knew they would be coming out of my oven. These one bowl chocolate banana muffins are pretty over the top but are still somehow an acceptable breakfast item for me. They're moist and chocolatey with just a hint of banana – and the best part is that you only get ONE BOWL dirty in order to make them.
I like the mini muffin form because it makes it easier for me to control my portions and easy to freeze and pull out of the freezer one or two at a time. But you could totally make this into larger muffins or a loaf to serve as a cake – because that's basically what it is. Cake. Cake for breakfast, and I'm ok with that.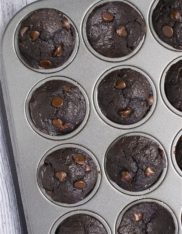 One Bowl Chocolate Banana Muffins
Ingredients:
3 medium very ripe bananas
1/2 cup unsalted butter, melted
3/4 cup brown sugar
1 large egg
1 tsp vanilla extract
1 tsp baking soda
1/4 tsp salt
1 cup all-purpose flour
1/2 cup Hershey's Special Dark Cocoa Powder (you could also use regular unsweetened cocoa powder)
1/2 cup semi-sweet chocolate chips
Directions:
Preheat your oven to 350°F and spray or line your muffin tin with nonstick spray or line with paper liners (you could also bake this in a 9x5 loaf pan).
In the bottom of a large bowl, mash up your bananas (you should have a little over 1 cup of mashed banana).
Whisk in melted butter, brown sugar, egg and vanilla.
Place the baking soda, salt, flour and cocoa powder in a sifter and sift over the wet ingredients.
Mix the ingredients with a spatula or spoon until they're just combined - then fold in the chocolate chips.
Evenly divide the batter amongst 24 mini muffins, 12 muffins or put it all into your loaf pan. For mini muffins bake 15-17 minutes, regular muffins 25-30 minutes, loaf pan 55-65 minutes (or until a cake tester comes out clean). Cool for 10 minutes in the pan and then remove to a wire rack to cool completely.