Peanut Butter Pudding Pops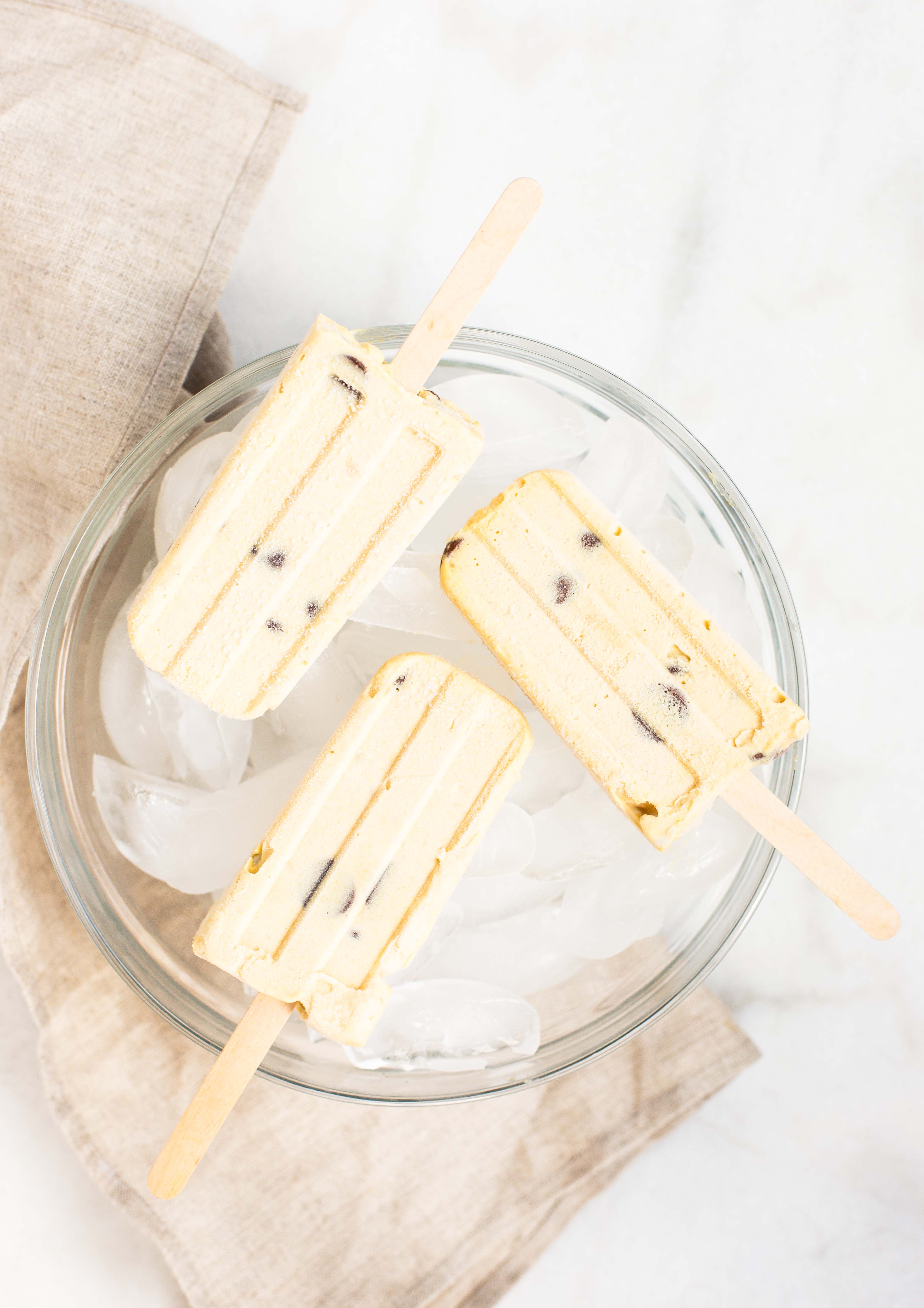 It wouldn't be summer without frozen treats. They are quite possibly my favorite part of summer. This summer, I've been pretty obsessed with Yasso bars. If you haven't tried them – you really need to get yourself to the market and buy them NOW. They come in so many flavors, they're ONLY 100 CALORIES. Enough said. They're also really delicious and I wish I had created them myself. But alas, I'll stick to making more flavors of pudding pops… which is where we are with these Peanut Butter Pudding Pops.
I'm not a huge fan of peanut butter but I do like it when it's mild and I like it paired with chocolate – which is exactly what these pops taste like. They've got the creamy texture from the pudding and if you make them with lite pudding mix, skim milk, Lite Cool Whip and low fat peanut butter they really will be pretty guilt-free. (Alternatively, you can use full fat everything and make them really tasty.) I had originally bought the mini Reese's Peanut Butter cups to put inside these bad boys but when it came time to make them I totally forgot about them (i.e. they were already eaten). So, instead of semisweet chocolate chips, you could totally swap out milk chocolate chips or mini peanut butter cups – totally up to your preference.
In a few weeks we'll all be getting back into school mode or 'fall mode' but for now, we can enjoy a few more summer treats while it's still hot and we're enjoying these last summer days. Make these Peanut Butter Pudding Pops and the rest of your summer will taste that much better. I think that once the boys are both in school I'll be able to post more frequently – but for now we're just enjoying the summer fun while it lasts. Enjoy!
Peanut Butter Pudding Pops
Ingredients:
1 box vanilla JELL-O instant pudding

2 cups low fat milk

1/2 - 3/4 cup peanut butter (add more to taste if you want the peanut butter flavor to be stronger)

1 cup Cool Whip, thawed

1/2 cup semisweet, milk chocolate chips, or mini peanut butter cups
Directions:
In a medium bowl, mix together the pudding mix and 2 cups of milk (I used an electric mixer but it's not necessary).

Add in 1 cup of Cool Whip and the peanut butter and whisk or mix until well combined.

Fold in the chocolate chips.

Pour the pudding mix into your popsicle molds and freeze for at least 4 hours or until they're solid.