Chicken Pesto Calzone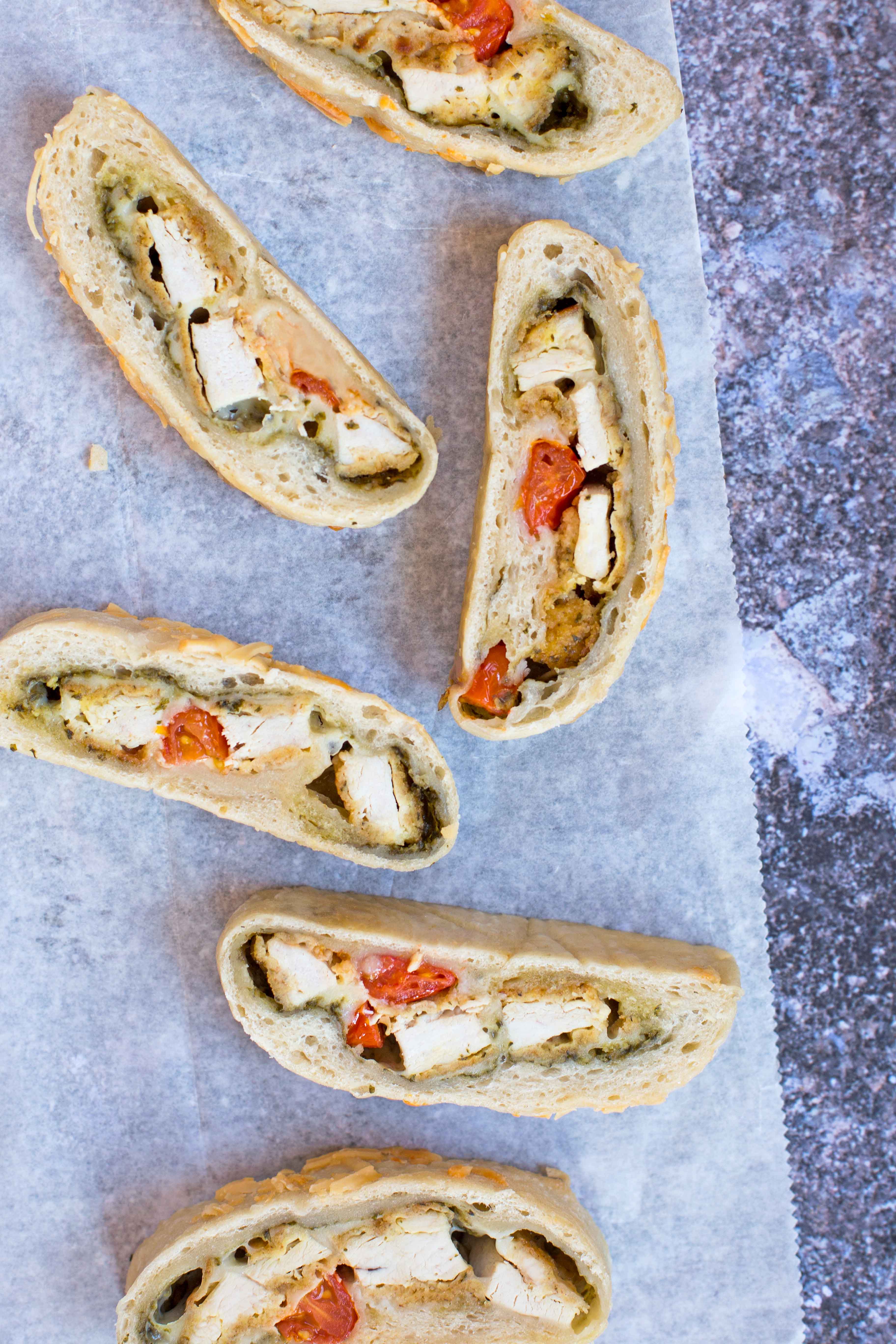 Chicken Pesto Calzones are no joke. They are seriously delicious. And my kids actually ate them! Well, I had to pick out the tomatoes, but they did eat everything else. On weeks that I struggle with what to cook for dinner, calzones are always an easy out – and you can literally put almost anything inside. Spinach Calzones, the Italian and Eggplant Parm are favorites around here. You can make them ahead of time, and if you plan ahead, everything you need to go inside can be ready to go when you need it (i.e. the chicken cutlets and pesto if you're making them yourself).
Alternatively, you can make things even easier by buying pre-made chicken cultlets and pesto sauce from your grocery store. That way, when you want the Chicken Pesto Calzone you're literally just assembling, which will take 15 minutes tops – then 25 minutes to bake and dinner is served. Plus, do I even need to mention how awesome it is to have these hanging around for leftovers? They're the perfect lunch the following day… or dinner again! (I've even had them for breakfast.) Possibilities are endless! But seriously. You should make these, they're that good.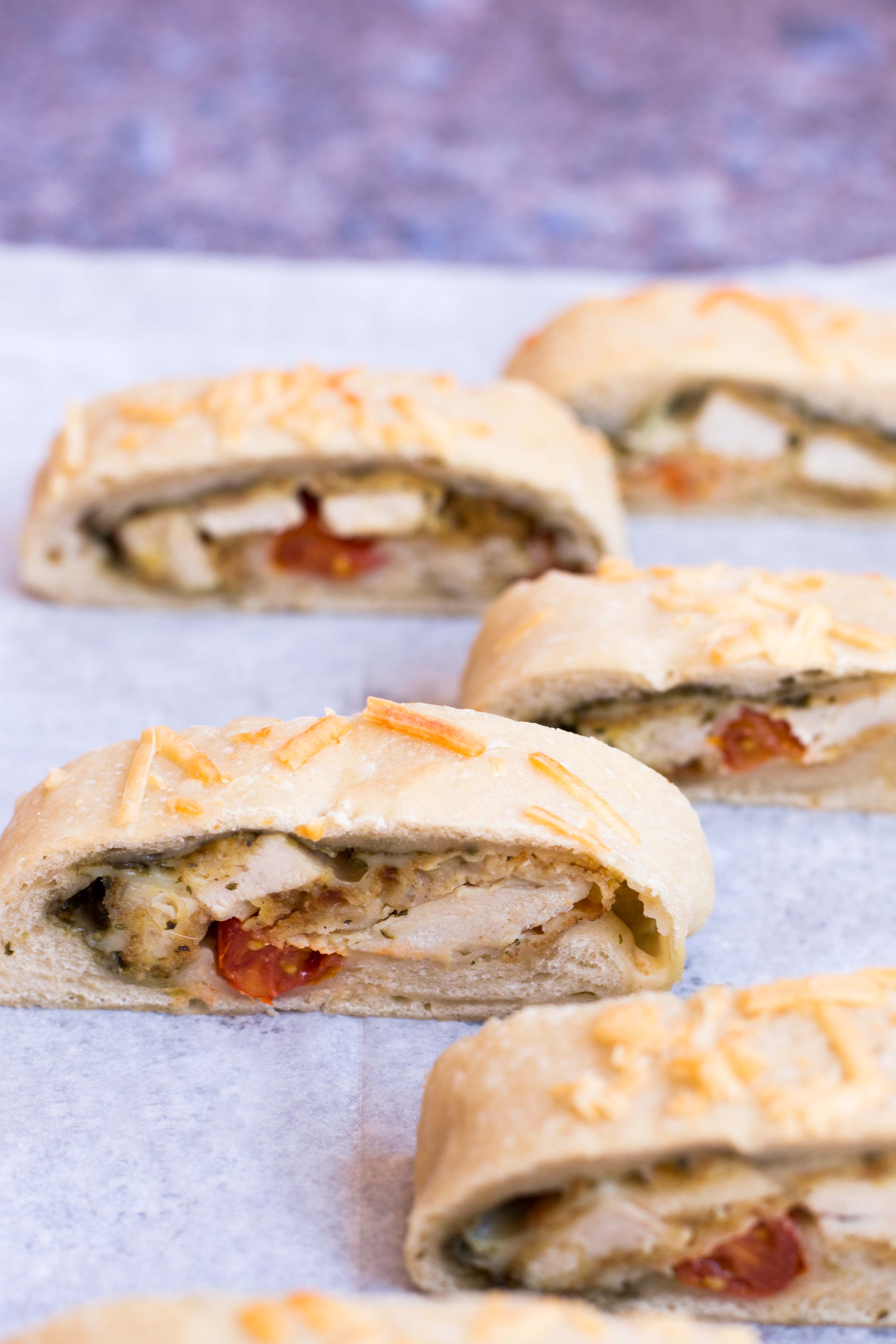 Chicken Pesto Calzone
Ingredients:
Directions:
Preheat the oven to 350°F and line a baking sheet with parchment paper or spray it with nonstick cooking spray.
On a lightly floured surface, roll out the dough until it is a rectangle - approximately 15" x 10" (about 1/4" thick).
Spread the pesto sauce evenly down the middle of the dough in a strip about 3-4" wide.
Top the pesto sauce with the cheese.
Next, place the strips of breaded cutlet on top of the cheese, making sure there's at least a 3" border on either side.
Lastly, scatter the halved tomatoes in between the chicken cutlet.
Now you're ready to close it up.   Pull one side of the dough over the filling towards the middle of the calzone.  Hold it in place while you pull the other side of dough over the filling and overlap the side you just pulled over.  Fold the ends up towards the dough "seam" you just made and pinch to seal.
Carefully flip the calzone over and place it, seam side down, onto the baking sheet.
Brush the calzone with olive oil and a sprinkling of parmesan cheese or more mozzarella on top is optional. Bake at 350F for 20-25 minutes  or until it is lightly golden.