Easter Brunch Menu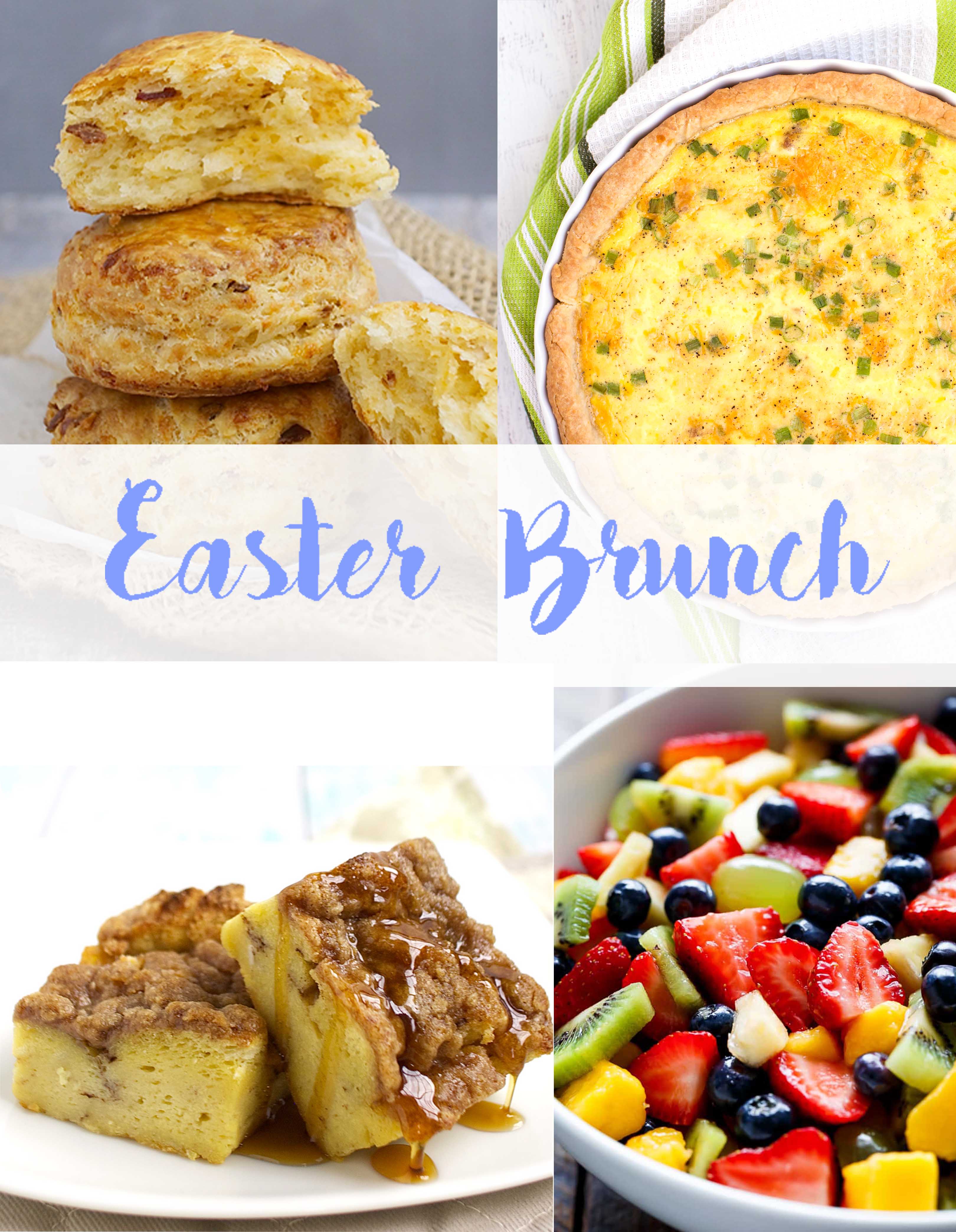 You know it's spring when all of the sudden you go, "What?! Easter is NEXT weekend?!?" I find myself doing that every year – this one is no exception. The warm weather and fun holidays are upon us, which means it's time to think about what we're going to be eating at these events. Yessssss.
Over the years, I've decided to host a big brunch once a year. It usually falls on a time in between my boys' birthdays and counts as a dual birthday celebration. This year, we're also throwing Easter into the mix, so it's an Easter Brunch. I'm Antiochian Orthodox (which is similar to Greek Orthodox), so our Easter isn't until April 8th this year. If you're Catholic and celebrating next weekend you still have time to prep as many elements of this brunch that you need.
My brunch menu has a combination of elements that can be made well in advance and frozen, as well as items that can be prepped the day before, and last minute delicious things that need to be made and/or baked the morning of to ensure freshness. When we host, we tend to have a large gathering (25+ people) so, if your gathering is on the smaller side you definitely don't need all of this food. For a smaller crowd, you could totally get away with the Breakfast Casserole, Baked French Toast and Fresh Fruit Salad. We tend to go big or go home in these parts and I'm not one to throw away any leftovers, so this just means an easy going couple of days following the celebration.
I hope this Easter Brunch menu is a helpful guide if you're looking for things to fill in your Easter menu or if you're lost on where to begin. Happy Spring everyone – now it just needs to warm up!
Easter Brunch
Ingredients:
Directions:
Breakfast Casserole - make day before
Prosciutto Gruyere Croissants - make ahead and freeze as dough, take out to defrost and rise early in the AM
Bacon Cheddar Biscuits - make ahead and freeze as dough, take out to defrost early in the AM
Ham, Cheddar & Scallion Quiche - make dough ahead of time and freeze, blind-bake crust day before, bake with filling morning of
Spinach, Tomato & Mozzarella Frittata - make morning of
Baked French Toast - make day before (put topping on right before baking), make whipped cream morning of
Corn Muffins or Banana Muffins - make morning of
Fresh Fruit Salad - delegate to someone to bring if guests are coming
Bagels & Cream Cheese - delegate to someone to bring if guests are coming