Light Chicken Salad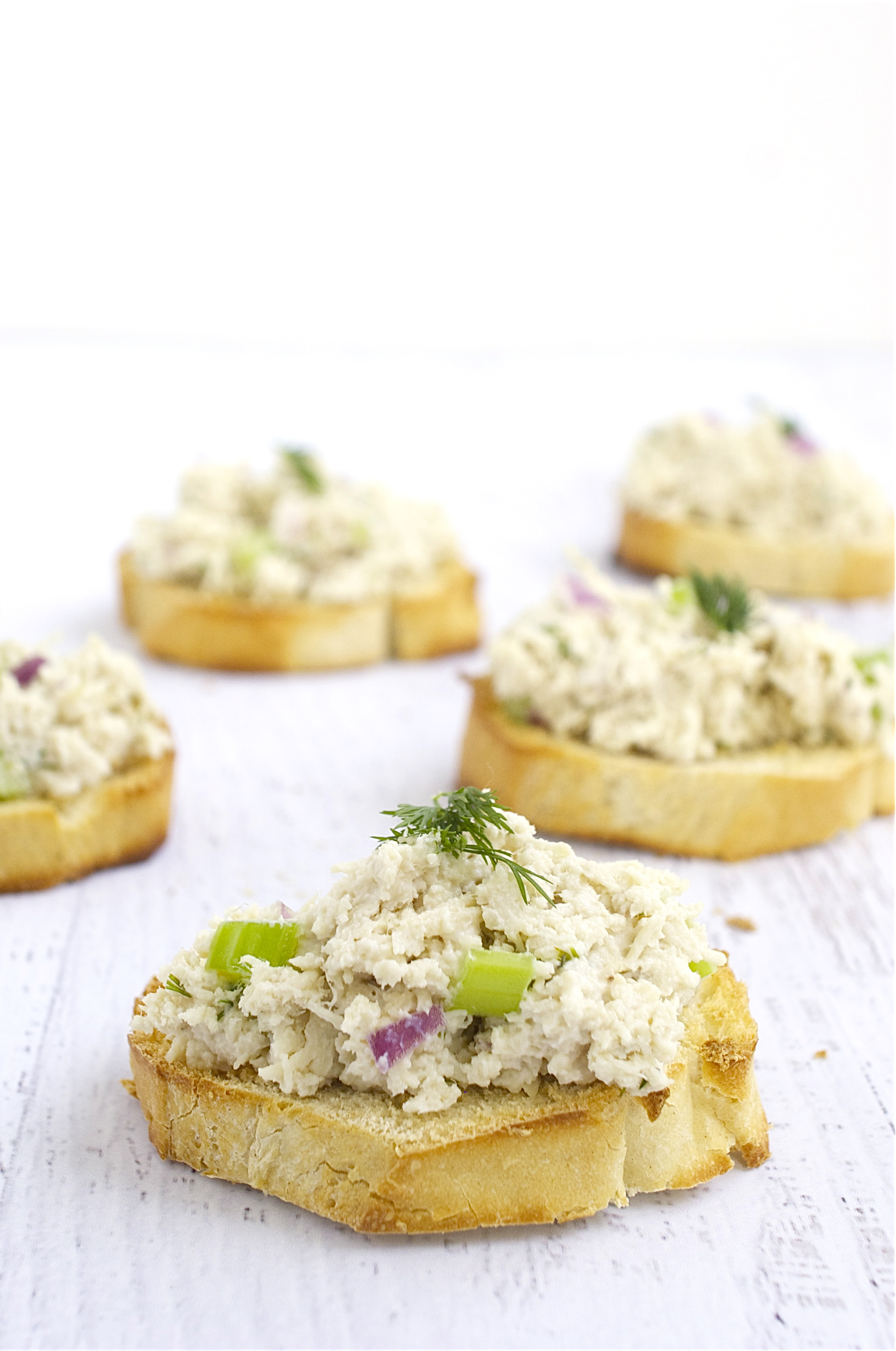 My family is pretty superstitious… one of the superstitions regarding pregnant women is that if she's craving something, she must eat it or else she will give the baby a birthmark in the shape of the craving.  Absurd, I know.  But when I got a serious craving for chicken salad???  I thought to myself, "I can't even imagine what kind of birthmark that would leave" – so, I sought out to make a light and tasty chicken salad. 
There are lots of different recipes and methods out there for chicken salad.  Some people like roasting their chicken while others prefer to poach it.  For this particular craving I knew I wanted the chicken poached because I was craving something light and refreshing.  (I have a recipe that I usually make when I have leftover roasted chicken, Rosemary Chicken Salad, but I was craving something different.) I wanted the salad to have plenty of crunch and flavor – so fresh herbs and celery were a must.  I had never made chicken salad using  a combination of mayonnaise and sour cream but it intrigued me because I knew it would be lighter and I knew the flavor would be on point.

The result of my experimentation was perfect. It definitely hit the spot and I even ate it all too quickly to take pictures last week (whoops!). Now I can rest assured that my daughter won't have any ridiculous chicken salad shaped birthmarks (I can't believe I even typed that 'aloud') and I can enjoy chicken salad for lunch again this week.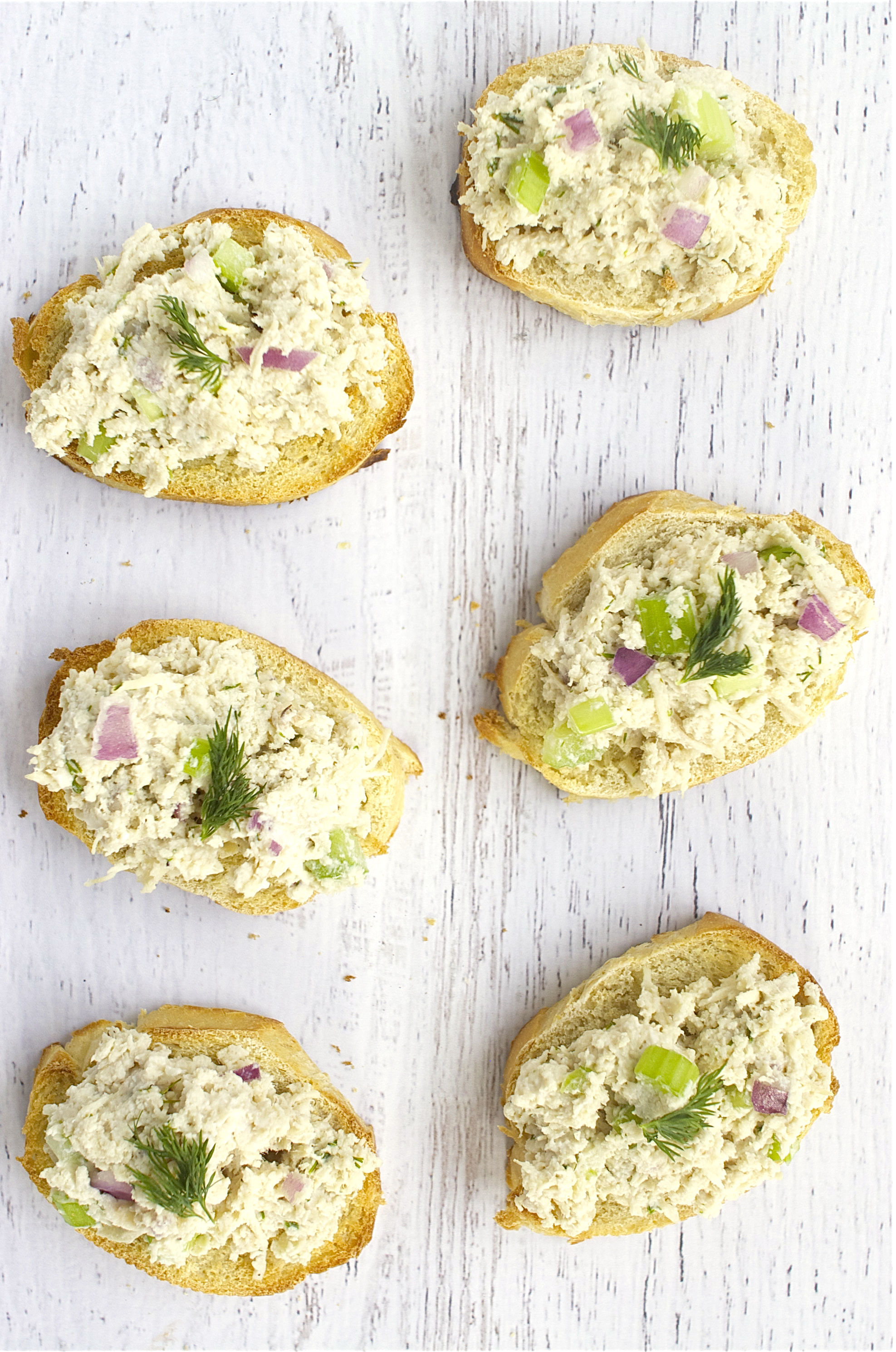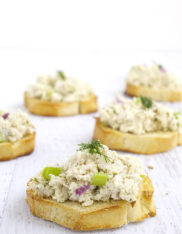 Light Chicken Salad
Ingredients:
1.5 lbs boneless, skinless chicken breast
2-3 stalks celery, finely chopped
2 tbsp red onion, finely chopped
1 tbsp fresh dill, finely chopped
Dressing
1/2 cup light mayonnaise (feel free to use full fat mayo)
1/2 cup light sour cream (feel free to use full fat sour cream)
Juice of 1/2 a lemon (approximately 1/2 - 1 tbsp)
1 - 2 tbsp brown sugar
3/4 tsp salt (or to taste)
Fresh black pepper to taste
Directions:
Place the chicken breasts in a pot of salted water and bring to a light boil.
Simmer the chicken breasts for 10 minutes and then turn off the heat and leave them in the covered pot for 15 minutes.
Roughly chop the chicken and then use a stand mixer on medium-low speed with the paddle attachment to break it up into fine pieces.
Set the prepared chicken aside while you prepare the dressing (you can prep the chicken a day ahead).
In a small bowl, whisk together the mayo, sour cream, lemon juice, brown sugar, salt and pepper - make sure to taste it and adjust the seasonings to your liking.
In a medium bowl, mix together the chicken, celery, onion, dill and dressing until everything is well combined.
If you're using freshly prepared chicken, chill the mixture for at least a few hours before eating.