Christmas Dinner Menu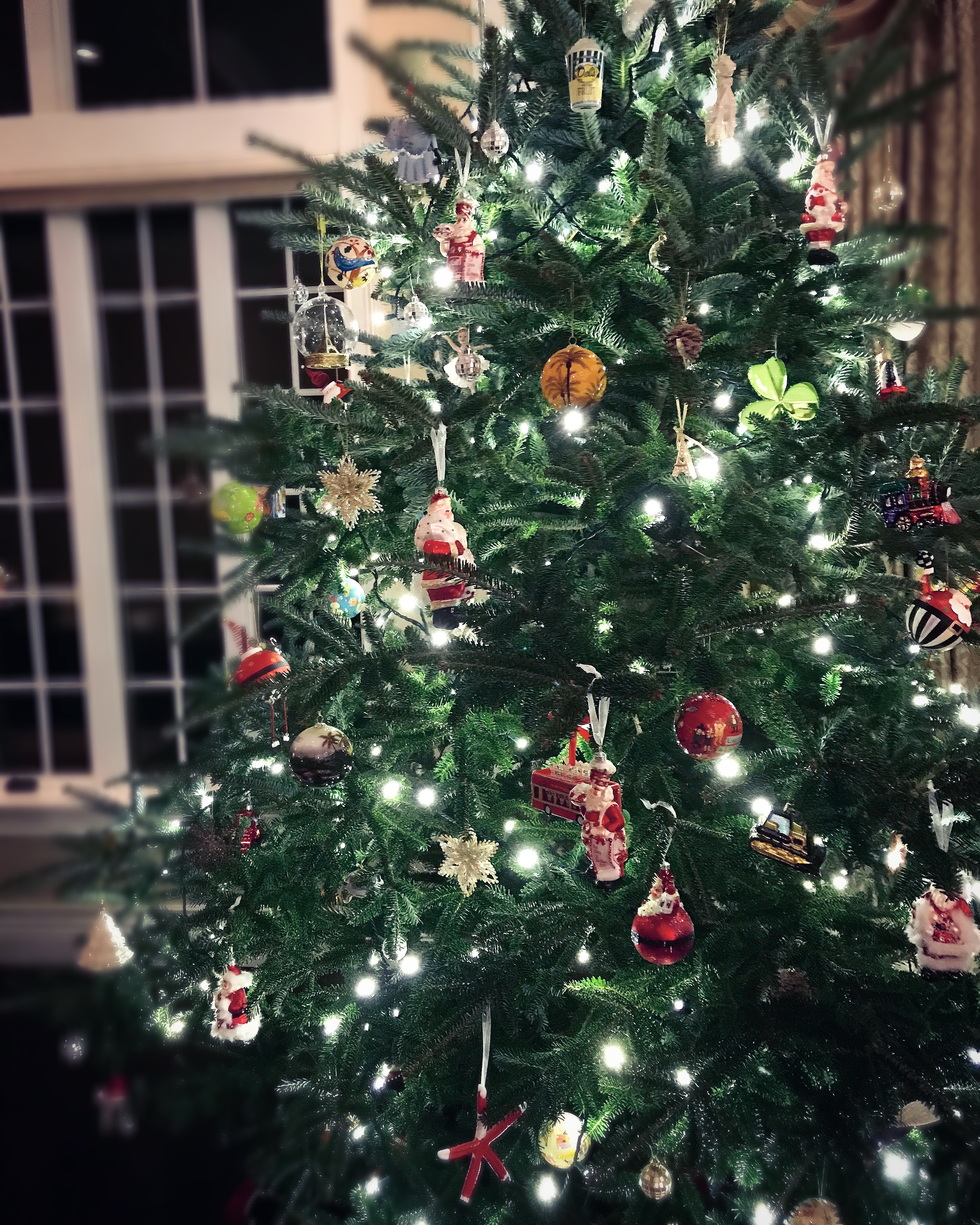 The beauty of a Christmas tree really never gets old. I love how our tree changes every year with each new ornament and memory we add to it. My husband's family passed down a tradition where we cut off a ring from the stump of the tree every year and dry it out, then decorate it and turn it into an ornament; and each year my mom gives me the annual Swarovski crystal snowflake ornament – each year's glimmering snowflake is different from the last.  But enough of the sappy tree talk (no pun intended) – we're all here for the food!
My mom has always done Christmas Eve and that is still my favorite day of the year.  She makes a Middle Eastern Feast and a real deal Santa comes to visit all the kids – it's really pretty magical.   Once I got married I knew that I wanted to take on Christmas Day and start a new tradition that our family could love just as much as Christmas Eve. I  just love the tradition of having everyone over to relax and enjoy the day together and eat more delicious food!
I've had my menu pretty set in stone for the past 5 years or so – only making tweaks here and there when things need adjusting. With the three kids and the craziness they bring, I've pretty much got it down to a science where I write down what I can make ahead, and exactly when to make things – down to the day. I also have my Christmas Menu grocery list typed out so that each year I just print it out and go – no need to look up ingredients for individual recipes anymore and it's such a time saver.
This is what our Christmas Dinner Menu looks like: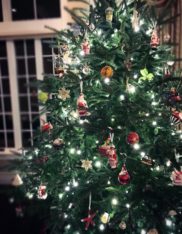 Christmas Dinner Menu
Ingredients:
Appetizers
Dinner
Dessert
Directions:
Appetizers
All but the cheese ball and onion dip can be made ahead, frozen and stored in Ziploc freezer bags.
The cheese ball "filling" can be made 1-2 days ahead and then rolled in nuts the day you are serving.
Onion dip can also be made 1-2 days ahead and stored in an airtight container.
Dinner
Glaze made Dec 24th
Shrimp topping made Dec 24th and assembled on Christmas morning
Salad dressing made Dec 24th and stored in an airtight container; salad assembled on Christmas Day before serving
Mushrooms made Dec 24th
Broccoli made Dec 24th
Christmas Mac 'n Cheese made up to 1 month before and frozen (take it out the night before so it's totally thawed)
Classic Baked Mac 'n Cheese made Dec 24th
Sweet Potato Casserole made Dec 24th
Twice Baked Potatoes made Dec 24th
Dessert
I usually pick 5 cookies to make every year on Dec 23rd, but many of them can be made on the 22nd and will still be fresh (i.e. Chex Mix Clusters, Santa Bark, Salted Caramel Nut Bark, Peppermint Bark Hearts, Biscotti)
Aren't you stuffed just looking at that Christmas Dinner Menu??  I know I am and I've only made the appetizers and Christmas Mac 'n Cheese (they're ready to go in the freezer). This week is going to be verrrrry busy for me (and I am getting help from some elves 😉).  The beauty of this meal, however, is that on Christmas Day all you're really doing is timing everything in the oven and pulling it out to serve.  The work is totally done.  I hope you all enjoy the holidays and have a Happy and Healthy New Year – Merry Christmas from my family to yours!